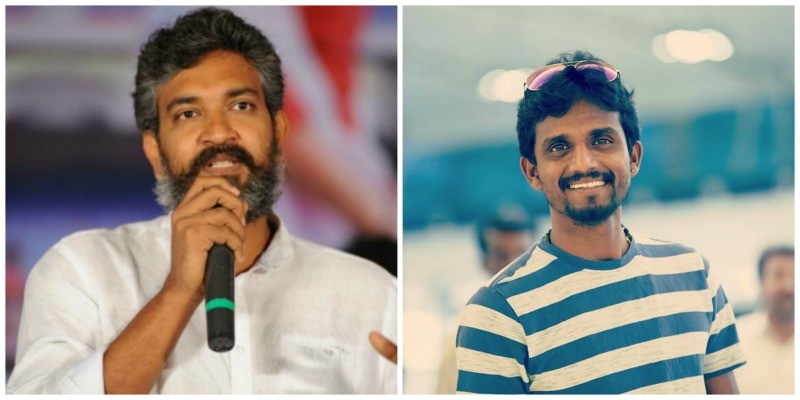 Social activist and Bigg Boss 4 Kannada contestant Kirik Keerthi has continued to be tough on the release issue of Baahubali 2 in Karnataka despite SS Rajamouli making an emotional appeal to Kannadigas.
Kirik Keerthi has reiterated that the issue would not be solved without an apology from Sathyaraj. On his Facebook, he said, "SS Rajamouli sir could have made the request to Sathyaraj. We came across the video (Sathyaraj's clip) only a few months ago. Hence, we are demanding an apology now."
"What Sathyaraj does not understand is that his ego is hurting the movie. We don't have any issues with Baahubali and we just require an apology from him. Instead of troubling six crore Kannadigas, just tell him to given an apology. The issue will be solved," Kirik Keerthi strongly suggests to SS Rajamouli.
Kirik Keerthi has played a major role in the present movement against Baahubali 2 in Karnataka. A few weeks ago, he created a video message on YouTube and shared it with SS Rajamouli to explain to him about the seriousness of the issue.
SS Rajamouli, on Thursday, April 20, came out with a video appealing to protesters to end the issue. "I understand that Sathyaraj's comments have hurt many of you, but it is the opinion of an individual and we have not endorsed it," the filmmaker says in the clip.
The director went on to say that Sathyaraj is neither the director nor the producer of the film. He is just one of the characters in Baahubali 2. " He will lose nothing. It is unfair to turn anger upon us," SS Rajamouli claims.
Sathyaraj had made objectionable comments against Karnataka and Vatal Nagaraj in 2008 during a protest organised by Nadigar Sangam in 2008. The clip surfaced online and went viral only after the release of Baahubali.