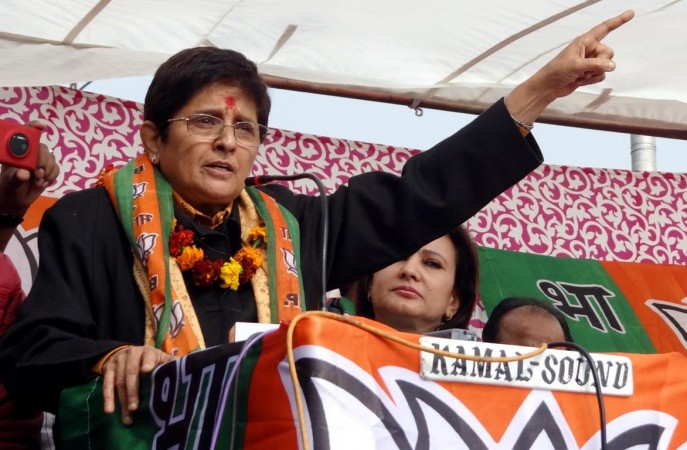 Kiran Bedi, who was under the scanner for possessing two voter identity cards with separate addresses, has received a clean chit from the Election Commission of India.
The chief ministerial candidate from the Bharatiya Janata Party fell victim to controversy with opposition parties demanding a probe on how she was issued two documents from different localities.
However, the Election Commission clarified that Bedi has applied for deletion of her Talkatora Lane address in New Delhi, and now has only one voter identity card with her present Uday Park residential address.
The Election Commission's clean chit has relieved Bedi of all allegations set on her by Aam Aadmi Party and Congress, which had accused her of violating certain codes of conduct, reported India Today.
AAP had taunted the Saffron party of not checking facts before nominating someone for the important position of a Chief Minister.
Bedi who is contesting against AAP chief Arvind Kejriwal from Krishna Nagar constituency in the upcoming Assembly polls in Delhi has mentioned her Uday Park address in her nomination papers.