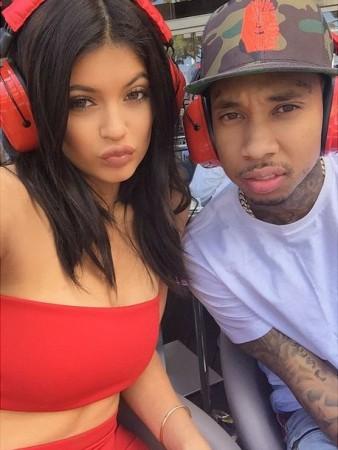 Many have been quick to disregard Tyga and Kylie Jenner's relationship, but paying no heed to what other say of them, the couple is doing its best to do some good. Recently, the reality star and the rapper visited a Los Angeles children's hospital and brought joy to the kids admitted there.
Tyga and Kylie took a cart-load of goodies, ranging from clothes, headphones and speakers for the kids who were happy just to see them. As soon as one of the girls saw Kylie, she said, "You're so beautiful", in response to which, the youngest Jenner gave her a big hug.
The couple visited another patient, a young man, who was moved by the gifts the celebrity couple brought for him. He is also a new dad with a four-month-old son and had a light-hearted discussion of parenting with Tyga, who has a 2-year-old son himself.
One of the workers at the hospital said that the visit was a much-needed one for the kids. "it is very cool for them. They need this kind of lift," she said.
The visit was part of "Kingin' With Tyga", a documentary-style series based on Tyga life. "I think it's good to work with like a children's hospital and I've been doing it for the last couple of years and every year is just getting bigger and better," Tyga said.
Watch the video featuring the couple's visit to the hospital here: