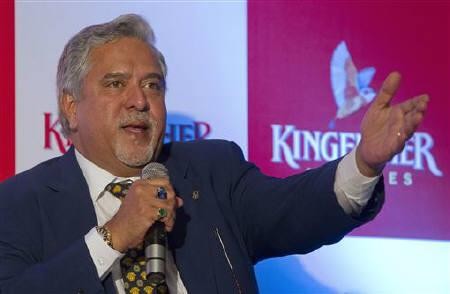 The Kingfisher Airlines staff had set deadline for Chairman Vijay Mallya to clear all their outstanding salaries. They threatened that they would stop working and take to the streets if the airlines fail to meet their deadline, that is till 8 PM on Tuesday.
This comes a day after Mallya sent letter to the staff on the salary issue in which he assured payment of salaries starting this week.
However, Mallya's letter had failed to pacify the annoyed employees who have not got salaries since December last year.
After Monday's meeting, the Kingfisher staff decided to stop working and protest if salary is not credited by Tuesday. To make their stance more evident, they have also shot off a dissent note to the Kingfisher management noting their demands.
In the letter to Mallya and company, employees have said that they cannot undertake any duties owing to the mental stress caused by the serious economic crunch that could jeopardise the safety of both company and the valuable guests.
Agitating employees even urged the Royal Challengers Bangalore (RCB), a franchise of Indian Premier League that's owned by liquor baron Mallya, to boycott the match.
The debt-ridden airlines had already scaled down its operation on a large number, which's only flying 16 of 64 aircrafts. Meanwhile, it had completely grounded all international flights since March 25 and struggling to meet the issued schedule.