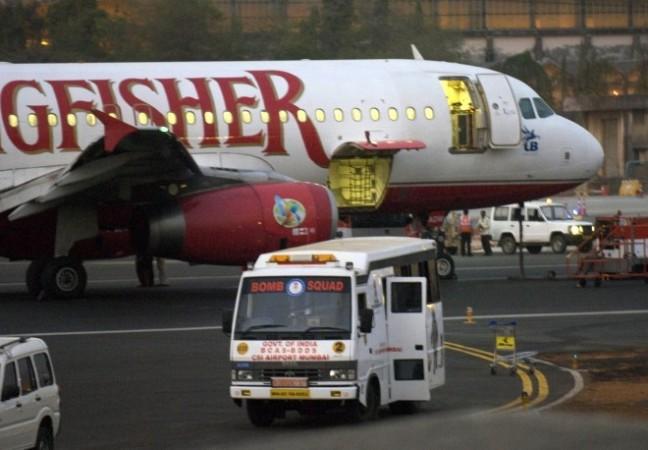 The shares of debt-laden Kingfisher Airlines gained 2.98 percent on BSE earlier on Friday following the reports of the airline's application for the renewal of its operating licence to aviation regulatory Directorate General of Civil Aviation (DGCA) on Thursday.
DGCA has reportedly rejected Kingfisher's application on the grounds of not coming up with a viable plan as to how the airline would pay its staff and other debts including that of various banks, oil companies and airports, which are estimated to be over ₹ 7,500 cr.
"This application for extending license is a mere formality. Any airline whose license is expiring has to apply for renewal before the date of expiry even if the license has to be extended at some later stage" Times of India quoted a senior DGCA official as saying. "Now with this application, Kingfisher has kept the option of getting back its license at some later stage if it ever manages to raise the required funds through either an internal funding from the group or an external investor," he added.
The licence of Kingfisher Airlines was suspended by DGCA in October following mass protest by staff over unpaid salary and frequent flight cancellations. To add to the crisis, it is reported that four Kingfisher aircrafts will soon be taken back by International Lease Finance Corp (ILFC) that leases planes to commercial airlines.
Earlier this week, the reports of Etihad Airways, the flagship carrier of United Arab Emirates, taking stake in Kingfisher Airlines had stirred the stocks of the company.