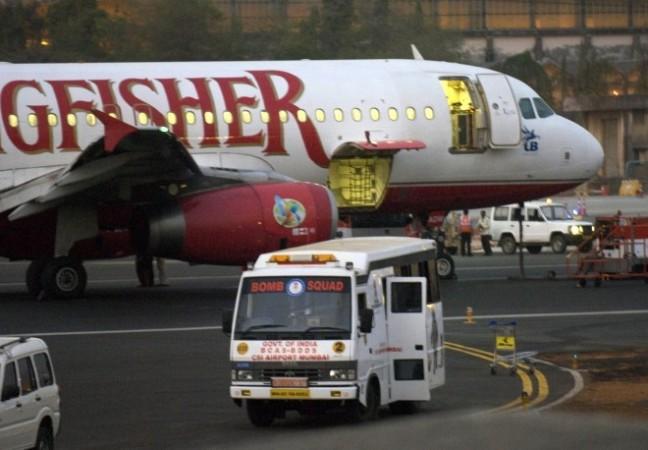 An unconvinced aviation regulator Directorate General of Civil Aviation (DGCA) has suspended licence to fly to Kingfisher Airlines after the debt-ridden airlines failed to respond to the main concerns raised by the aviation body, said TV reports.
DGCA's move came a day after it sought the Kingfisher officials to give valid reasons why its flying licences should not be cancelled. However, Kingfisher's response to the DGCA's core concerns are said to be unsatisfactory, and the airlines requested to extend the time to come out with its effective future operational and financial plans.
Kingfisher flights have been completely grounded since October 1, following a massive strike called by the engineers and pilots over non-payment of their salaries since March this year. The staff of Kingfisher resorted to protest on Sept 30 demanding to render their due salaries immediately.
"Suspension of licence is very much on the cards," and could happen as early as this weekend, the source, who has direct knowledge of the developments but declined to be identified because of the sensitivity of the matter, reported Reuters on Friday.
Arun Mishra, Director General of Civil Aviation, had told the news agency that Kingfisher had sought more time to reply to its notice and would get it on Saturday.
A source from DGCA, which rejected the airline's proposed winter schedule on Wednesday, told Reuters: "If we cancel the licence, it will be all over for Kingfisher. Suspension is until further notice, so that gives them a chance to recover."
The Vijay Mallya-owned carrier is encumbered with a loan amount of ₹70 billion in 17 banks and has most of its bank accounts frozen, causing disruptions in the flight schedule. The total debt load reportedly stands at $1.4 billion.
(With Inputs from Reuters)