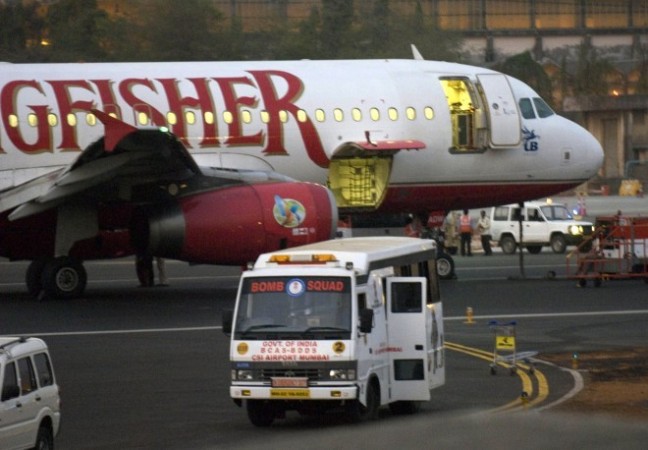 Kingfisher Airlines could soon take wings again as it has solved the long impasse with its employees over the non-payment of salaries extending upto several months.
Kingfisher flights have been completely grounded since October 1, following a strike called by the engineers and pilots over non-payment of their salaries since March this year.
Sanjay Aggarwal, CEO of Kingfisher Airlines Ltd, told reporters on Thursday that the striking employees have agreed to return to work.
"All employees have agreed to resume duty right now. They are on duty as we speak ... We are all in this together and looking forward to getting the airline going in the next few weeks," said Sanjay Aggarwal.
However, Kingfisher airlines need to be cleared by Directorate General of Civil Aviation (DGCA) before starting its operation again as its flying license was suspended on Saturday after the aviation regulator found its response unsatisfactory.
The employees agreed to return for work after the airline management agreed to pay salaries for the month of March within 24 hours and for the month of April by the end of October.
Kingfisher airlines employees had earlier this week rejected the management's offer to pay three months' salaries by November 13 if they call off the strike and return to work.
The Vijay Mallya-owned carrier is encumbered with a loan amount of ₹70 billion in 17 banks and has most of its bank accounts frozen, causing disruptions in the flight schedule. The total debt load reportedly stands at $1.4 billion.