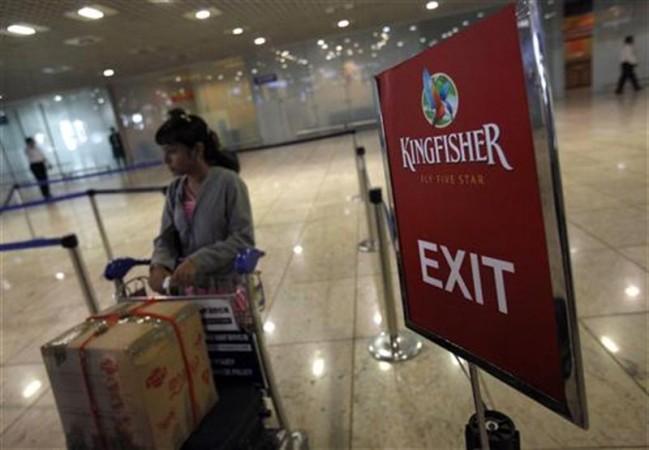 Debt-ridden Kingfisher Airlines cancelled as many as 41 flights on Saturday after a section of staff resorted to strike demanding immediate payment of their salaries. The striking pilots have alleged that the airlines management hasn't paid salaries for five months.
The cash-starved airlines said that over three-fourth of staff salaries were credited to their bank accounts on Friday, while the rest of the employees will be paid by Monday.
However, the agitating pilots were not ready to compromise. Kingfisher airlines has not posted profit ever since its launch in 2008. It has been experiencing a severe debt-crisis in the past three years, forcing it to massively scale down its operation.
In March this year, it completely cancelled international flights after incurring Rs 60 billion loss. It has been finding it difficult to pay the salaries of its employees regularly, which has led the staff to protest.
Kingfisher, which had debt of $1.4 billion at the end of March, had said that it would operate around 120 daily flights with 20 aircraft.
"This only makes my recapitalization efforts more difficult by causing concern and apprehension among our potential investors," Kingfisher's chairman Vijay Mallya said in an email sent to employees on Saturday.
(With inputs from Reuters)