Roger Federer is undoubtedly the best player on grass, and when it comes to Wimbledon, he is the greatest in the open era. The former world number one destroyed Marin Cilic in the finals of Wimbledon 2017 to win his eighth title, the most ever, by a player and proved himself the king of Wimbledon, again.
The Swiss ace got past legend Pete Sampras, who had won seven Wimbledon titles, to add another feather in his cap. Federer won the title, with the score reading 6-3, 6-1, 6-4.
After clinching the final point of the title-decider, Federer was overcome with emotions.
Federer started the match as favourite. He didn't drop a single set enroute final and he maintained the streak on the D-day too. The year 2017 has been incredible for Federer with Wimbledon 2017 being his second Grand Slam after the Australian Open.
Federer is in a zone and Wimbledon finalist Cilic couldn't agree more.
The first set of the match proved to be quite interesting with Cilic coming up with some good tennis and some quality winners from the Croatian. Cilic was up for the match, but Federer came into his own in the last three games or so, unleashing his turbocharged shots from the baseline complemented by the incredible front court play.
His serves were also spot on in the first set.
Federer carried his vintage form to the second set and did not waste much time to take a healthy 2-0 lead. The Croatian was losing the plot even when he had the lead early on during the game. The Croat was missing out on easy chances letting Federer cruise on the royal road to the eighth Wimbledon title.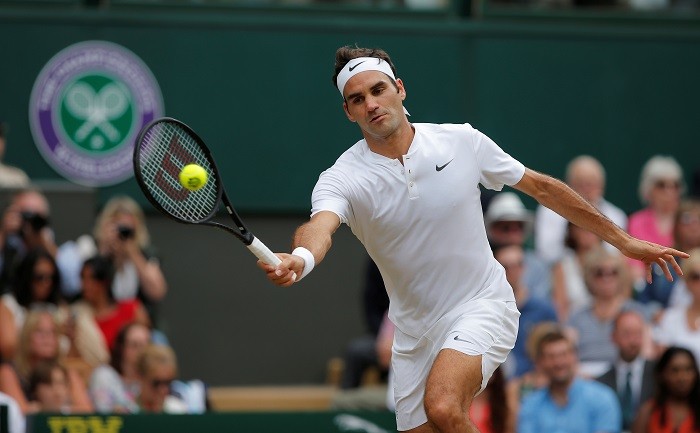 The Croat looked in some sort of trouble, and the tournament director and his medical team had a brief chat with Cilic.
However, Federer carried on with his sublime tennis peppering Cilic with winners. The Croatian also looked lost against Federer's brilliance, and got hammered in the second set.
Though Cilic was keen to take the game to the fourth set, he knew he had his task cut out. The Croatian had his moment in the third set and posed a threat to the King of grass. However, the class and brillance of Federer proved too much for Cilic, and the Swiss clinched the set and his eighth title with a trademark ace.