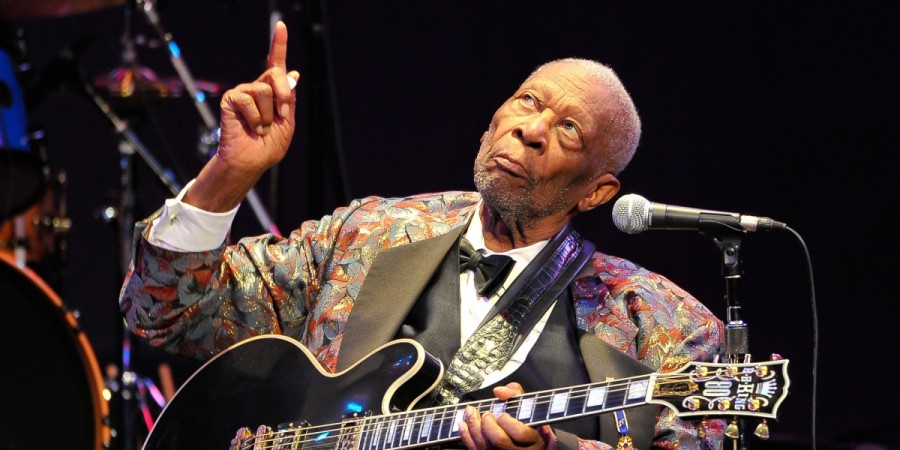 "The blues was like that problem child that you may have had in the family. You was a little bit ashamed to let anybody see him, but you loved him. You just didn't know how other people would take it." – BB King
BB King is dead. And with him, an entire generation of free-flowing Blues that made every other budding guitarist dream of owning a special Gibson ES-355 "Lucile". King, known for his hits like "My Lucille", "Sweet Little Angel" and "Rock Me Baby", died in his sleep in Las Vegas, aged 89.
According to Edward M Komara, author of 'Encyclopedia Of The Blues,' King "introduced a sophisticated style of soloing based on fluid string bending and shimmering vibrato that would influence virtually every electric blues guitarist that followed." King was inducted into the Rock and Roll Hall of Fame in 1987, followed by being inducted into 2014 class of the R&B Music Hall of Fame.
The King may be dead, but the Blues genre will always form an important factor as long as music is around in the world. Indeed, whichever genre you may play – metal, rock and roll or anything else – Blues will always form the core of it (just ask the Slipknot guys).
Here are 20 of the top BB classics that have occupied our playlists for so many years.
Don't Answer the Door (1966)
The Thrill is Gone (1970)
Every Day I Have the Blues (1955)
How Blue Can You Get – Live at the Regal (1960)
Sweet Sixteen (1960)
BB Boogie (1960)
Riding With the King – With Eric Clapton (2000)
Never Make a Move Too Soon (1978)
Nobody Loves Me but My Mother (1970)
To Know You Is to Love You (1973)
You Upset Me Baby (1957)
Chains and Things (1970)
I Like to Live the Love (1973)
Why I Sing the Blues (1969)
Three O'Clock Blues (1951)
Let the Good Times Roll – Live at San Quentin (1990)
When Love Comes to Town – Live at the Apollo (1989)
Lucille (1968)
Hummingbird (1970)
Gambler's Blues (1967)
And here's a personal favourite: When My Heart Beats Like a Hammer (1958)
Did we miss out on any of your favourites from the King? Let us know in the comments section below.