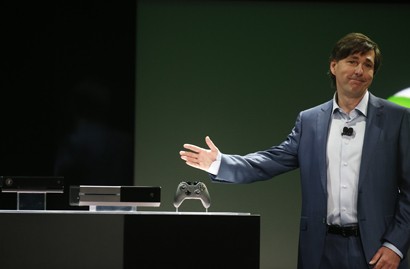 Microsoft's Kinect device is not only used in games but also to maintain security. A recent report has suggested that a security system was built on Kinect software and used to monitor the demilitarized zone between the North and South Korea, reported Hankooki (via Kotaku).
This was revealed by Jae Kwan Ko, a self-taught programmer, who is the developer of the security system. The system had reportedly been in place doing national security work since August 2013 but was recently brought to the notice of the general public.
Though much details of the system and its working are not available, since it is a South Korean national security issue, but we do know that the software effectively makes use of Kinect's motion sensing system, which tracks and identifies anything that passes on the demilitarized zones. The software can apparently distinguish between people and animals and if it senses humans, it directly alerts the closest outpost.
"I've never even thought of a game system performing national defense tasks," said programmer Ko. He also sounded positive that the next iteration will have heat signatures and sensitive body tracking system, which can also determine the facial expressions of people.
Alan Bowman, regional vice president for sales and marketing in Asia had told the Wall Street Journal that Taiwan, Hong Kong, Singapore, South Korea and India were "high growth" markets in Asia.
However, the Xbox One and Kinect have not yet been released in Korea and are expected to arrive in late 2014.