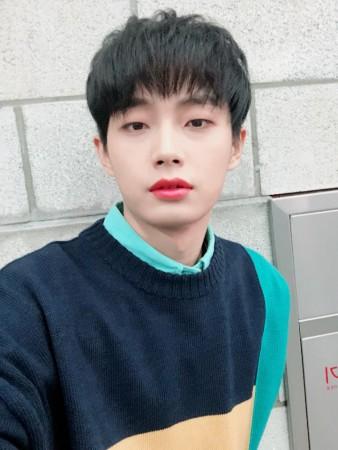 Kim Yong-Guk, a member of the JBJ group ruffled fans earlier with his private social media network after his messages went viral among netizens. The post predominantly contained a photo of stacked CD titled "Great Disillusionment" implying his attitude towards his fans.
JBJ or "Just Be Joyful" was a South Korean boy band formed by the participants of Mnet's 2017 survival show titled "Produce 101: Season 2". The group officially debuted on October 2017 and got disbanded on April 2018 due to the expiration of contract with Fave Entertainment.
Kim Yong-Guk also known as Longguo, made headlines for his erratic posts on social media handles disrespecting his fan, criticising JBJ promotions and for his dating scandal with SONAMOO's Nahyun.
Further to online controversies, Kim Yong-Guk wrote a han-dwritten letter to his fans saying "I am deeply regretful of the words and actions I had made in the private Instagram, and I still regret the wrong behaviour I did to disappoint fans."
According to sources, Kim Yong-Guk's private account had been hacked and its content disclosed causing a stir among his fans. The "behind the scene" posts expressed his dislike towards the extension of JBJ's promotions, posting private kakao messages from his fans regarding expensive gifts that he preferred than cheap ones, showing 'annoyance' at the amount of albums he needs to sign for fans, posting pictures of his ex-girlfriend and more.
I'm so dissapointed on how Yongguk secretly acted towards his former group @JBJofficial787. It's okay to date someone you want to date... but saying shit and mocking your co-members and fans on your private account? IS NOT OK.
我非常生气,对你非常失望。 #KimYongGuk #JBJ

— 陈怡思 den (@msdenisesantos) November 11, 2018
To add on to his fans anger, Kim Yong-Guk has cancelled his Golden Ticket event which has disappointed his fans who had spent money for it. The exclusive tickets included in selected albums promised a chance to have a one on time with their idol. Many fans have invested in buying multiple albums with the hope of landing the golden ticket.
However, Choon Entertainment announced that Kim Yong-Guk's Golden Ticket event stands cancelled without any valid explanation. The agency said "Kim Yong-Guk's 1st mini album "Friday and Night": Golden Ticket event has been cancelled due to situations with the planning company. We apologize sincerely to the fans".
Infuriated fans have taken to social media to express their anger and disappointment with their idol with many claiming the agency to compensate for the fans who wasted a lot of money on their idol.