News of Kim Kardashian's entry into the "Bigg Boss 8" house has got the whole nation in a tizzy. Her fans in India are excited to see her for the first time in a Hindi show.
The Hollywood celebrity has been paid a bomb to appear on the show, hosted by Salman Khan. As she enjoys a good fan following in India, the makers are expecting to cash in on her popularity to boost the TRPs. There are some huge expectations from her admirers.
As there are some unrealistic expectations, we would like a reality check on what to expect from her presence in the "Bigg Boss 8" show.
Controversies
Audience cannot expect Kim Kardashian to create controversies during her stint in the "Bigg Boss 8" house, which the show is known for. She is most likely to be a guest and the socialite will use the platform to sell her perfume line. The episodes that she will appear in are likely to be simple yet interesting and aimed to boosting the TRPs.
A Long Stint
As you might be aware, Kim Kardashian is a busy bee. The socialite will not have a long stint in "Bigg Boss 8" and she is most likely to be a guest than a contestant. If her presence has to be extended, the show makers, who have reportedly paid ₹ 5 crores, have to shell out a few more crores, which could turn very expensive for the show organisers.
Getting Closer with Inmates
Kim Kardashian is unlikely to get close to the inmates. The actress is there to have a good time and winning friends is not high on her list.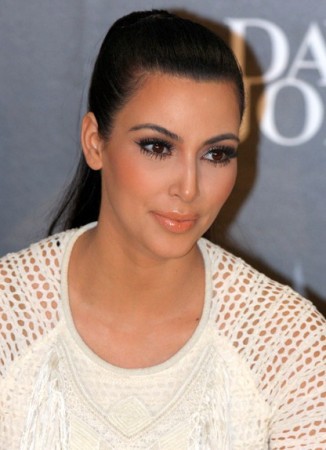 Naughty Acts
Last but not least, Kim Kardashian fans might be disappointed to read this but she will not be indulging in any naughty acts. All acts, gestures or costumes of hers that hit headlines at Hollywood websites cannot be expected from her in "Bigg Boss 8" given the strict censor rules imposed by the government. The socialite, who will appear in a saree, will only have some good interactions with the inmates and might share secrets about her well-maintained figure.