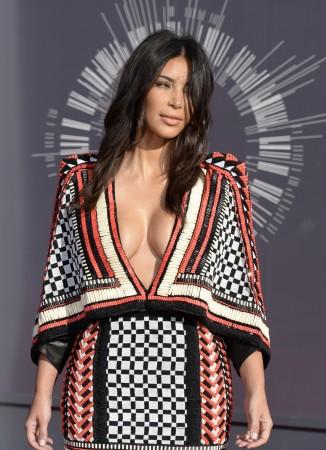 Kim Kardashian and Kanye West have reportedly decided not to spank their daughter North West. The couple has openly discussed on disciplining North and have a very strict " no spanking" policy, according to reports.
"Kim and Kanye decided before North was born that there would be no spanking, ever," a source close to the couple told Radar Online. "It's not how they want to raise their daughter."
The couple have decided not to chide their daughter but punish her by taking away her toys.
"As North gets older, and when she acts up, there will be time outs, taking away a favourite toy, but absolutely no physical discipline," the source added.
It is reported that Kanye and Kardashian absolutely adore North. They would never lay a hand on her to teach her lesson, which is considered one of the vital thing for parenting.
Meanwhile, it is also being said that the celebrity couple is getting ready to expand their family. Kardashian recently admitted that she is trying to have another baby.
Moreover, Kardashian thinks that motherhood is a special thing that changes a person. The reality star was criticized for her weight gain when she was carrying her first baby but she is once again game for another child.
"Motherhood] has changed me so much. Just everything has been put into perspective and nothing really matters more than spending time with your family," she told Australia's Today Show, according to Hollywoodlife.
Kardashian's daughter North turned one this year. She received expensive gifts, including a pair of diamond studs on her first birthday. North has a huge collection of expensive bags. The couple has also decided that they would gift their daughter a Hermes Birkin bag every year, so that she would have a varried collection of them when she turns 18.
Kardashian and Kanye West got married in May. They exchanged vows in a private ceremony, away from the media glare.