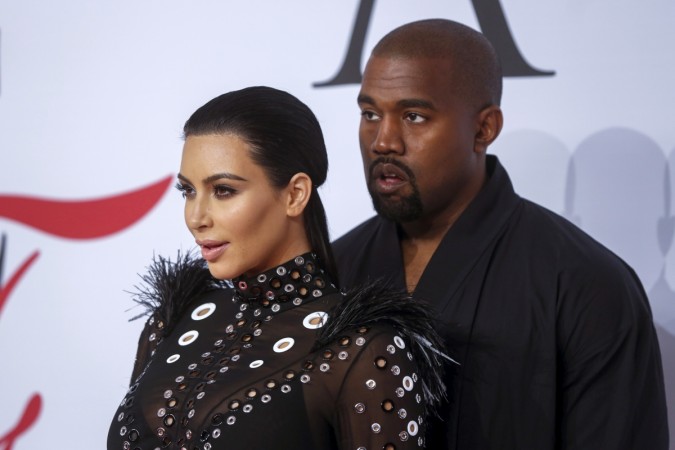 You may still want to call Kim Kardashian a new mom. But it looks like the "Keeping Up With The Kardashians" star is prepping up to get pregnant with the third baby, just four months after giving birth to Saint West. The reality star revealed in the finale of "Kocktails With Khloe" that Kanye West is pushing for them to go for baby number three.
There's no doubt that Kim and Kanye are already obsessed with their two kids Saint and North, but now the couple is all set to expand their family with baby number three. In a series of clips released by FYI, the reality star is seen confirming the possibility of a third baby and how North has been a real terror. She is seen telling Khloe that it's Kanye who has been talking about expanding family almost every day.
"I said no way! I was so set on my two kids and my life the way that it is. But Kanye has been mentioning it every day lately for the past ten days," Kim told Khloe.
Kim loves the idea of having a big family, but also confessed that she shudders at the thought because of all the complications she went through while carrying Saint and North.
At one point on the show, she also said that she thought she was pregnant while dressing up in Khloe's dressing room. But then, soon she realised that she was on birth control. "I'm on my period and I'm on birth control," Kim said.
Kim also shared that she has stopped breast feeding Saint because of North. "North West stopped that for me. You'll die when I tell you what she did. First of all she'd cry so much and try to pull him off me. I was feeding him on one side...and she was so jealous that she took her little milk box and put it in my bra with the straw sticking out and she wanted to drink while he was drinking," Kim said.
Kim may not be pregnant for the third time now, but it looks like it may happen very soon.