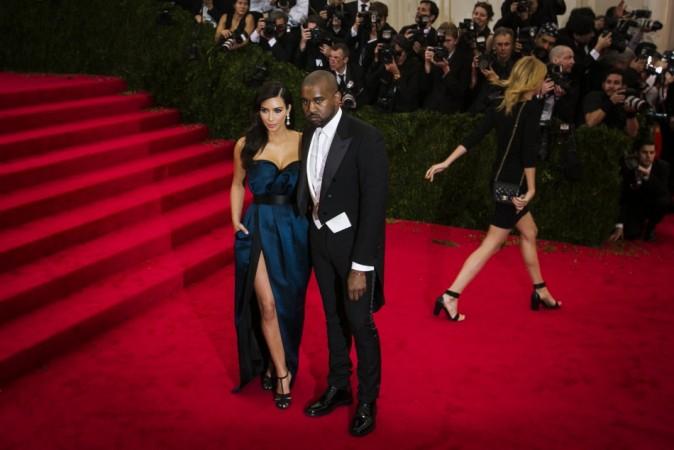 Kim Kardashian and Kanye West are said to be having marital problems barely two months after their much-publicized wedding, hinting that their marriage could end in a divorce.
According to an exclusive report by RadarOnline, Kardashian and West are constantly fighting over whether they should have another baby. Their first child, North West has just turned one.
"Kim has made no secret for her desire to get pregnant right away with another baby," an insider told RadarOnline. "However, Kanye is resisting because he is going to be going on a world wide tour after the release of his upcoming album. The couple doesn't even have their own house to live in! It's just too much chaos for Kanye to handle."
"He loves being a dad to their daughter, North, but having another baby would just push him over the edge," said the source, adding that "Kanye can't understand Kim's love of just lounging around for days at a time."
The source went on to say that the couple has been fighting ever since they got married and the "Keeping Up with the Kardashians" star is upset despite having a perfect husband and a beautiful daughter. The problem lies in the fact that Kardashian is determined to get pregnant while West is not ready.
The report of marriage trouble came a few days after HollywoodNewsDaily (via In Touch magazine) claimed that the couple fought over West's decision to move to Paris, while Kardashian wants to be with her family.
Another report suggested West's controlling nature has not gone down too well with Kardashian.
"Kim is so obsessed with her image that she doesn't want to suffer the public humiliation of yet another divorce," the source told the magazine, according to Hollywood Take. "Kim has no choice but to accept Kanye's neglect but still hopes he will make an effort in their marriage. The reality of her marriage to Kanye is crystal clear. She told herself it would be a fairy-tale romance, but instead, it devolved into yet another nightmare marriage."
The couple has denied reports of marriage trouble, despite constant media speculations around their family life.