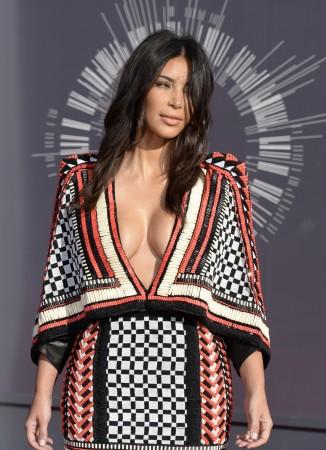 Kim Kardashian and Kanye West have been plagued by divorce rumours. The grapevine has it that the couple are headed for a split, as they have not made any public appearance in recent weeks. There seems to be no truth in it but the rumours have apparently left Kanye West fuming.
"Not a chance. Kanye isn't going anywhere. He's a family man and the chatter about he and Kim having problems is nonsense. He hates hearing it, talking about it and even seeing it in print because shit ain't true. It makes him angry to see that sh*t people [are] writing about him," a source revealed to Hollywoodlife.
It has also been reported that West was livid after reading about countless speculation about his marriage with Kardashian. He even threw away his computer. The rapper does not want his daughter North West to read about the false allegations when she grows up.
Life & Style magazine quoted a "In Touch Weekly" report which said that West's alleged dominating behaviour has been driving Kardashian away. It also said that the reality star "reached her breaking point" when West missed the Thanksgiving dinner.
"Kim was furious he dumped her and North for the holiday and mortified that she had to show up at Khloe's [house] alone," the magazine quoted the source.
The report went on to claim that North West's mother has already spoken to a lawyer and she will be fighting with Kanye for North West's full custody.
However, condemning the reports, Kanye and Kardashian recently stepped out together in New York. They both were dressed in all black ensembles as they walked hand in hand in the rain, as reported by Daily Mail.
Kanye and Kardashian got married in May 2014. Their wedding was a much-talked-about affair. It took place in Paris. Kardashian wore a long sleeve, lace-covered Givenchy gown for the nuptials while West was dressed in a black tuxedo. Their wedding celebrations and reception were organised by wedding planner Sharon Sacks. It was a private ceremony and the photos from the ceremony were later released in the press.