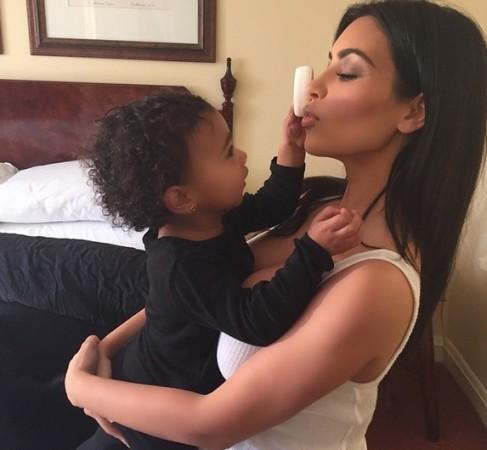 Kim Kardashian is always in the limelight, and more often than not, she is criticised for her appearance or her behavior.
Ever since she announced she is pregnant with her second baby, people have been trying to put her down, for either looking too thin or too fat. She was even accused of getting plastic surgery done while she is pregnant. A "reliable source" was even quoted as saying, "She [normally] gets Botox and fillers every three months. She got injectables all the time [before her pregnancy], so she never gets a wrinkle or a crease and so she has full lips and high cheekbones. It's her signature look."
The reports had also claimed that having got nose jobs, Botox and cheek injections, breast implants, chemical peels, liposuction and face work, Kim is addicted to altering her physique to look perfect all the time. However, the reality star had denied that she would never get anything done on herself that would affect her baby.
Now, many call her a fake when she looks too thin or too fat with her baby bump, and the mother-of-one shut them all up by posting a nude picture of herself with no filter and photoshop. She captioned it "First they say I'm too skinny so I have to be faking it...Now they say I'm too big so I have to be faking it...SMH! Some days I'm photographed before I eat & look smaller, some days I've just eaten & I look bigger. It's all a part of the process. I think you all know me well enough to know I would document the process if I got a surrogate. Everyone's body is different, every pregnancy is very different! I've learned to love my body at every stage! I'm going to get even bigger & that's beautiful too! I'm blessed to even be pregnant & even luckier to not have preeclampsia as far as I know, so I don't have the swelling issue this time! They also say your body carries a boy different than a girl! Whatever the case may be I'm grateful to God for this miracle & no matter what rumors or comments you throw my way this time they truly don't affect me! #NoFilter #NoPhotoShop #GoodLighting ?"