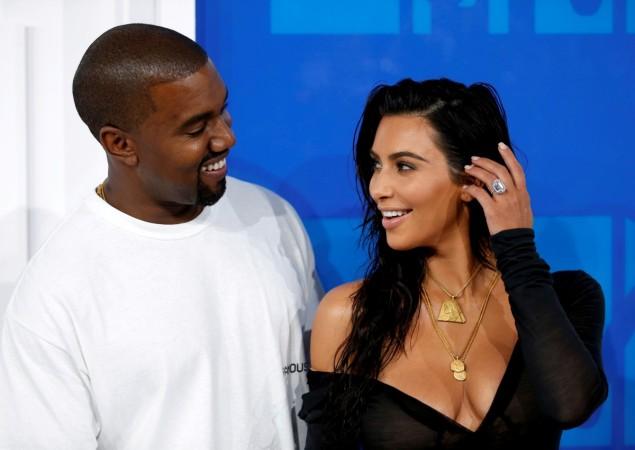 American television reality star Kim Kardashian is reportedly unhappy with husband Kanye West's closeness with singer/dancer Teyana Taylor. The 27-year-old artist received appreciation after she was featured in his music video for track Fade.
Adding on, her long-awaited sophomore album K.T.S.E. (short for Keep That Same Energy) was executively-produced by West. According to a report in Mirror, the mother-of-three is feeling distant from her husband.
A source said: "Kim's been feeling a bit put out by Kanye and Teyana bonding over their music. They've spend hours holed up in a studio over the past few months, which Kim feels more distant than ever from Kanye."
To make things worse, West has been "singing Teyana's praises" which has Kardashian feeling left out in the cold.
"Kim trusts Kanye 100 per cent and she knows he loves her, but she can't help feeling a bit resentful about the 'other woman,'" the insider added.
However, this report comes after West revealed in his interview with the New York Times that he wondered if Kardashian would leave him after his controversial interview with TMZ.
He caused controversy when he said slavery was a choice. Responding to his words, West said: "I said the idea of sitting in something for 400 years sounds — sounds — like a choice to me, I never said it's a choice. I never said slavery itself — like being shackled in chains — was a choice. That's why I went from slave to 400 years to mental prison to this and that. If you look at the clip you see the way my mind works."
"There was a moment where I felt like after TMZ, maybe a week after that, I felt like the energy levels were low, and I called different family members and was asking, you know, 'Was Kim thinking about leaving me after TMZ?' So that was a real conversation," he added.