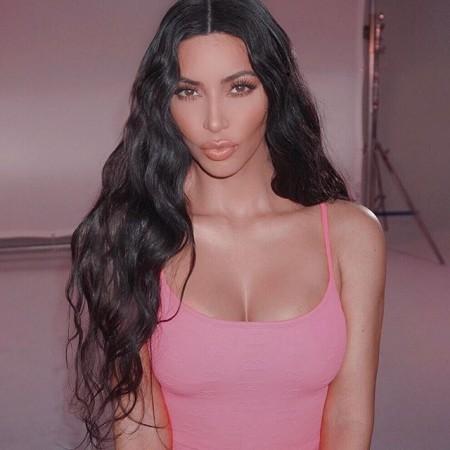 Kim Kardashian West had insecurities about her body and feared that she would never be able to have sex ever again.
In a recent interview with Bret Easton Ellis for the 20th Anniversary of the Richardson Magazine, Kim opened up about dealing with a lot of insecurities after giving birth to two kids. The global fashion icon told him that she was scared about not having sex ever again after childbirth changed her body.
The Keeping Up With the Kardashians star was concerned about the weight she had gained as a new mother. "I was somebody who gained 60 or 70 pounds in my pregnancies and felt so unlike myself and so unsexy," she said.
The reality star continued, "Literally, at the end, when you can't even have sex, I thought, 'I'm never going to have sex again in my life!' I just felt so bad about myself in my soul."
After giving birth to two children, daughter North West, 5, and son Saint West, 2, Kim dedicated her time and effort into getting back in shape. Kim and Kanye West's third daughter, Chicago West was given birth by a surrogate as the duo did not want Kim to go through all the struggles of childbirth again.
Now, the 37-year-old diva weighs only 116 lbs and she's confident as ever about her figure. "I didn't lose weight that quickly. But I'd say eight months later, I had probably my best body ever," she said in her interview. "I felt like, 'I did this. I lost all this weight on my own. I feel better than ever!' I just put my body through that, and it was so empowering when I did a nude shoot."