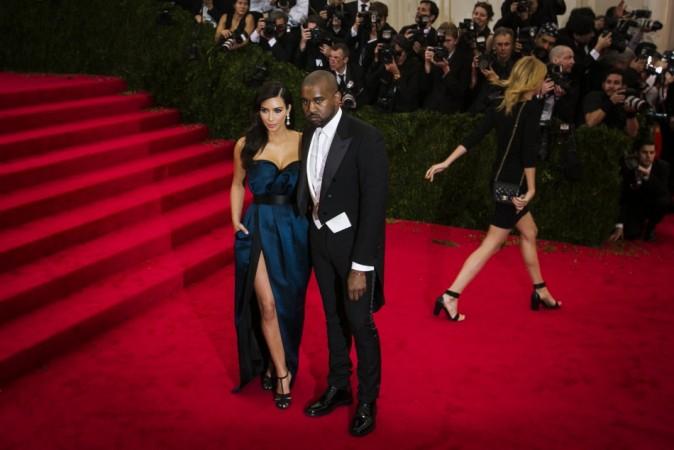 Reality star Kim Kardashian has confirmed that she is trying for a second baby with husband Kanye West amid reports that she pregnant. She had earlier expressed her wish to expand her family but has not announced pregnancy news yet.
Kardashian, 33, who is currently in Australia to promote her Kardashian Kollection, told Tim Dormer of Australia's Today Show on Monday about her plan to have a second baby with West, adding more spice to reports that the couple's 1-year-old North West may have a sibling soon.
"We're trying," the "Keeping Up with the Kardashians" star told Domer when asked if she is ready for a second baby. "I guess, it's all in God's hands."
"[Motherhood] has changed me so much. Just everything has been put into perspective and nothing really matters more than spending time with your family and only doing the things that are really important to you," she went on to say.
Kardashian's revelation about second baby plan came just a few days after In Touch Weekly magazine hinted in its latest issue that the reality television star is pregnant. The reality star was featured on the magazine's cover page with Kate Middleton and Jessica Simpson with the caption: "All about their cravings, weight gain and due date."
It is not sure if Kardashian is still "trying" for second baby or is already pregnant and trying to avoid media hype.
It may be recalled that Radar Online had reported in July that Kardashian and West were constantly fighting over whether they should have another baby.
"Kim has made no secret for her desire to get pregnant right away with another baby," an insider told Radar Online. "However, Kanye is resisting because he is going to be going on a world wide tour after the release of his upcoming album. The couple doesn't even have their own house to live in! It's just too much chaos for Kanye to handle."
The source went on to say that West loves being a dad to their daughter, North, but was not ready for another baby yet.
However, Kardashian's revelation on second baby plan has put an end to rumours of the couple's marital problem and West's inhibition to expand family.