Weeks after Kendall Jenner faced backlash for featuring in the now infamous Pepsi ad, Kim Kardashian is under fire for using 'black face' to promote her new line of make-up products.
Kim, who is known to photoshop her assets to please fans and followers online, took her editing skills to the next level when she decided to change her skin tone to black for the ad campaign. This obviously did not go down well with people.
Also Read: Khloe Kardashian stuns in a skimpy lingerie-inspired black dress
The reality star has been actively promoting her new products on her Instagram lately. The curvy diva was seen posting pictures of a variety of products that she introduced for fans to shop. But she stunned everyone when she decided to pose for her contour product against a black face.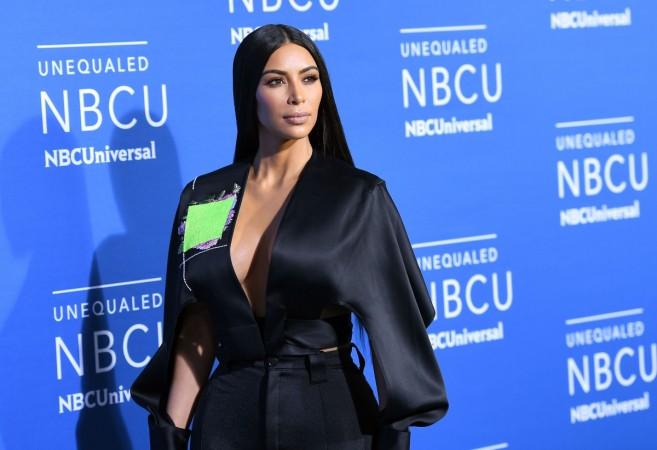 In the picture shared online, a much bronzed Kim is seen looking into the camera with the shining contour spread across her face. The image shared on Instagram went viral for the wrong reasons. The Keeping Up With The Kardashians beauty is being accused of 'darkening' her skin, along with heavy use of Photoshop.
"Kim Kardashian blackface" began trending and soon, everyone urged her to delete the image.
"You dont have to do blackface," a Twitter user wrote, as he brightened Kim's skin tone to her original colour. Another questioned, "Do you know the difference between blackface and contour." "Black women get told to lighten meanwhile Kim spends her entire career in perpetual Black face and is lauded for her beauty," said another.
not saying she's doing black face, but contour don't make ur entire complexion two shades darker

— MKNISH (@mknishh) June 15, 2017
Y'all wanna be Black so badly.

— Ᏸecca?? (@MJStarLover) June 14, 2017
However, she also received some support from fans as they defended her stand to use the dark skin tone. "Liberals always scream racism out of everything. Blackface who? All I see is KimKardashian Face. I don't get the backlash," a user said.
So? Is it illegal to tan now? Jeeeezzz

— Francis (@189Etten) June 14, 2017
Haha love how you don't give a sh*t and why should you as long as life is good nothing else matters xoxo

— Nicola Brooks (@Emeinn) June 15, 2017
The reality star introduced a new set of products for her line, as against the new product offerings by her sister Kylie Jenner.