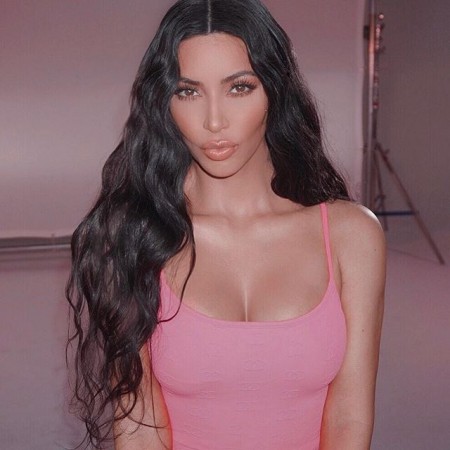 Kim Kardashian West was trolled for photoshopping her butt in her new KKW Beauty endorsement on Instagram.
Fans accuse Kim of using photoshop to reduce the size of her butt in her new advertisement of KKW she posted on Insta. The Keeping Up With the Kardashians star was promoting a brand new line of powder called 'Flashing Lights' and golden eye shadow. For the ad, she wore a golden body suit that matched her eye shadow.
Although the final photo looked stunning, fans focused more on Kim's booty than on her eyeshadow. Internet users found her butt to me "smaller" than usual. Kim who made headlines in 2014 for the size of her booty was now getting shamed for photoshoping it to a smaller size.
"Crazy how they photoshopped yr fake butt to make it smaller. What an oxymoron," one user commented. Not only did they diss the reality for her butt but also trolled her for photoshopping her thighs. Another Instagrammer @mouradalouanart said, "Does her butt look tiny or is [it] just me?"
One user even told Kim to take advise from her half-sister Kylie to learn how to advertise make products. User @Xssamyxss commented, "You need tips from Kylie about how to u take your makeup pics. Is Not all about the body is about it face. Everyone is just talking about UR photoshopped butt. We need to see it face more not the body. Because JUST TELL ME WHY U INCLUDE THE MAN."
These mocking comments come soon after the Kim did a photo shoot with Richardson magazine in which she bared everything in a bathtub and her butt looked it's ample size in the photo.
Kim has always been open about having insecurities about her body. A close to Kim told HollywoodLife, ". "Kim has confessed to Kanye [West] many times that she's insecure about her body, which is crazy to him. He really struggles with it because he thinks she is the most amazing goddess in the world."