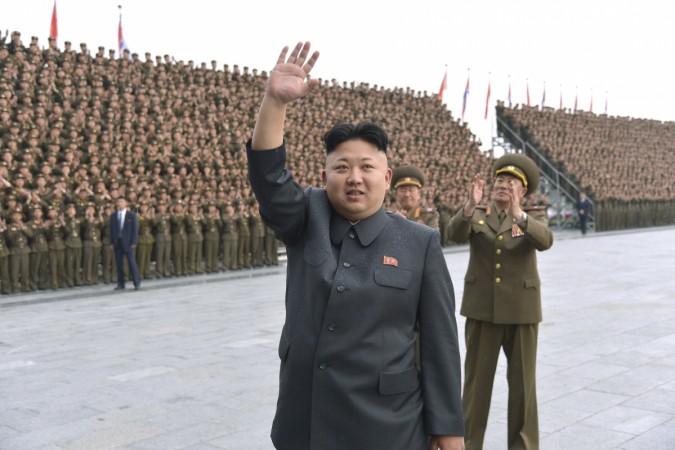 North Korean leader Kim Jong-un did not show up even at what is considered to be one of the most important events in the country.
He was nowhere to be seen at the 69th anniversary celebrations of the Worker's Party of Korea, founded by his grandfather and the legacy of which was carried forward by his father and now himself.
The 31-year-old leader would normally pay tribute to his late grandfather and his father, Kim Jong-il, at the event, which is held at the Kumsusan Palace of the Sun, near Pyongyang. The event, which is otherwise heavily covered by state-owned media, has received no mention this time. Also, there are no reports or footages of Kim, suggesting his absence from celebrations.
While the state media, which usually continuously covers the leader, has resolved to remain numb, the absence of the hermit kingdom's dictator has fuelled various speculations about what might have happened to him.
However, South Korean Yonhap News Agency reported on Friday citing an official that Kim is apparently in firm control of the communist nation despite more than a month of absence from the public view.
This comes as media speculations has intensified over the weeks about Kim's health and possible political instability.
"It seems that Kim Jong-un's rule is in normal operation," the unification ministry's spokesman Lim Byeong-cheol said at a press briefing.
According to Yonhap, he cited the North's top official to visit South Korea last week, Hwang Pyong-so, director of the Korean People's Army General Political Bureau - who has now become the new power centre in the reclusive country.
Reuters has also quoted a source close to North Korean government saying Kim has injured his leg and ankle, but is in firm control of the government.
"He injured his ankle and knee around late August or early September while drilling because he is overweight. He limped around in the beginning but the injury worsened," the source said adding he would need about 100 days to recuperate.