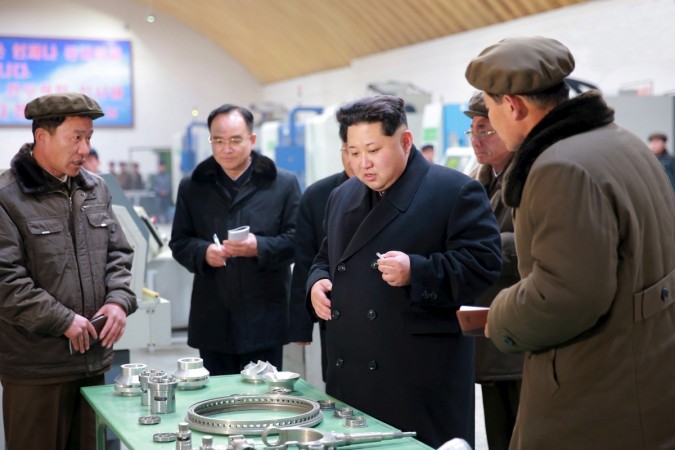 North Korean leader Kim Jong-un ramped up the dangerous tensions in the region Friday by asking his military to ready nuclear weapons for use any time and be prepared for a "pre-emptive attack," the state media reports. North Korea has exhibited aggressive reactions to the United Nations Security Council's new sanctions on the country.
The UN had imposed its heaviest sanctions against the Kim Jong-un regime Wednesday over North Korea's recent nuclear test and missile launch, and the latter responded with a show of strength by firing missiles into the Sea of Japan Thursday.
Calling the UN sanctions "gangster-like," Kim said North Koreans were "waiting for an order of combat to annihilate the enemy with their surging wrath," according to the Korean Central News Agency (KCNA).
North's nuclear warheads must be deployed "on standby so as to be fired at any moment," Kim reportedly said. "Now is the time for us to convert our mode of military counteraction towards the enemies into an preemptive attack one in every aspect," he added.
The UN adopted a resolution that brought about sanctions comprising a ban on all exports, including coal, iron, iron ore, gold, titanium ore, vanadium ore and rare earth metals, to North Korea as well as on the supply of all types of aviation fuel, including rocket fuel.
UN Secretary-general Ban Ki-Moon had said the resolution was a "clear message that the DPRK must return to full compliance with its international obligations."