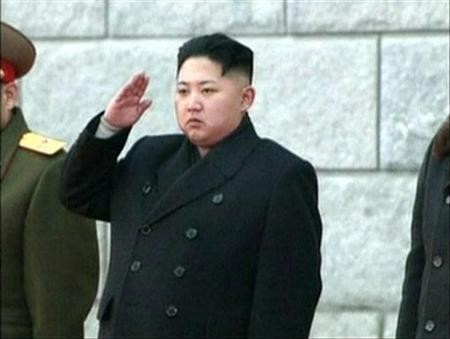 North Korea, in an extremely rare event has publicly announced that its leader Kim Jong-un is suffering from ill health.
The announcement about the 31-year-old's health issue came after he failed to appear at a session of the Supreme People's Assembly (SPA) - North Korea's legislature, that he was expected to attend.
While the nature of the health issue is not clear, a state television report indicated that he was suffering from an "uncomfortable physical condition" on Thursday.
A BBC report suggests that Kim Jong-un has been missing from public events for the last three weeks.
A footage run on television by state-run Central Television showed an apparently limping Kim Jong during one of his regular inspection tours in July.
The last time he appeared in public was for an all-girl musical group concert on 3 September, along with his wife Ri Sol-ju.
Even during his previous public appearances, an overweight Kim Jong was spotted unusually in loose clothing, perhaps to avoid making his limp more apparent.
According to South Korean newspaper Joongang Daily, it is possible that the leader had a leg injury during some sort of sporting activity as he is known for enjoying outdoor sports, including horse riding.
However, some other publications think that the problems faced by him have got more to do with his lifestyle, which include frequent drinking and over eating.
A South Korean news agency Yonhap quoted an unidentified source as saying that the leader suffers from "gout, along with hyperuricemia, hyperlipidemia, obesity, diabetes and high blood pressure".
Gout, a complex form of arthritis is known to have affected the leader's grandfather and father.
This is not the first time Kim Jong's disappearance has hit the headlines. Last year, he was not seen in public for 18 days and in 2012 too, he had disappeared twice.