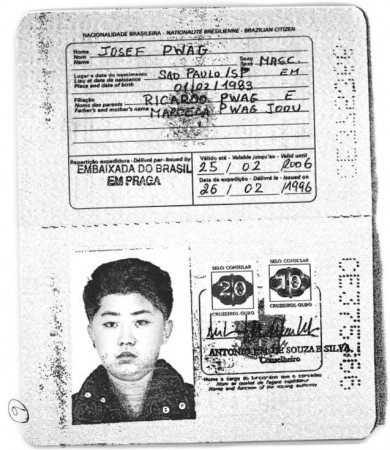 North Korean Supreme leader Kim Jong-un and his late father Kim Jong-il had reportedly used fake Brazilian passports to obtain visas from foreign embassies to visit Western countries in the 1990s, Reuters reported.
The incident came to light when a senior Western security source told Reuters, "They used these Brazilian passports, which clearly show the photographs of Kim Jong-un and Kim Jong-il, to attempt to obtain visas from foreign embassies."
The officials further added that the two Brazilian passports with names Josef Pwag and Ijong Tchoi were created by the ruling family of North Korea.
On the condition of anonymity, he said, "This shows the desire for travel and points to the ruling family's attempts to build a possible escape route."
A facial recognition technology also confirmed that the picture used in the two passports were of the North Korean leaders.
According to the Reuters report, a Japanese newspaper called Yomiuri Shimbun had also reported about the incident in 2011 when the North Korean leader visited Tokyo as a kid. Kim Jong-un had also reportedly studied in a school in Switzerland when he was a kid.
The North Korean embassy in Brazil did not comment on the issue, however, the foreign embassy is said to be investigating into the matter.
The name of Kim Jong-un in his Brazilian passport is Josef Pwag (born February 1, 1983) while his father Kim-Jong il was named Ijong Tchoi with a birth date of April 4, 1940.
Both the North Korean leaders' birthplace is mentioned as Sao Paulo, Brazil.
The 10-year passport was issued on February 26, 1996, from the "Embassy of Brazil in Prague".
It is believed that the passports may have led the father-son duo to travel to nations like Brazil, Japan and Hong Kong.
If the visas were issued for the North Korean leaders, however, is still unconfirmed.