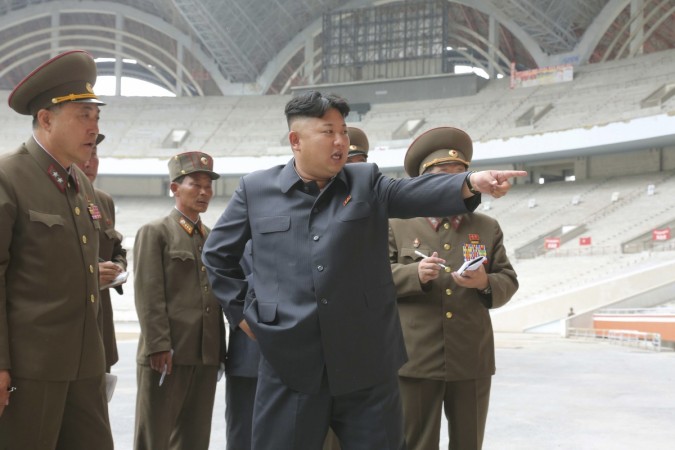 Owing to the ill-health of North Korea's Supreme Leader Kim Jong-un, his younger sister, Kim Yo-jong, has reportedly taken control of the reclusive nation, including the responsibility to handle important government decisions.
The new development was revealed in a recent report by Seoul-based think tank North Korea Intellectuals Solidarity (NKIS) as the leader has been hospitalised at Bonghwa Clinic in Pyongyang due to widely-reported, but yet-unknown health issues.
This comes as rumours are rife that the hermit kingdom's leader might be going through a serious medical issue mainly due to excessive obesity. The news spread after various newspapers noted that he had failed to appear at official events since early September.
The NKIS report cites an unnamed source, saying that a decision to give the leader an extended medical treatment was made at a meeting of the Political Bureau of the Central Committee of the Workers' Party of Korea on 6 September.
"Some say Hwang Byong-so, director of the General Polical Bureau of the Korean People's Army, may have assumed new No 2 status, but given what has been confirmed this time, we can say Hwang is just a shadow, and Kim Yo-jong is the second-in-command of North Korea," Kim Heung-gwang, the head of NKIS was quoted as saying by a Tokyo-based magazine, The Diplomat.
Meanwhile, speculations and rumours on why the young leader remained absent from office are spreading rapidly. While South Korea's Yonhap News Agency reported citing a source that he is suffering from gout, many other reports said the reason for his sickness was cheese. Also, the Daily Mirror said that Kim Jong-un is addicted to Swiss cheese, which may have contributed to his health problems.
This comes as many other reports are claiming that he deliberately binged on Swiss cheese in his ambition to get as fat as his forefathers – an image he wants to sustain.
Kim Yo-jung, the daughter of the former North Korean leader Kim Jong-il – was officially mentioned for the first time on 9 March 2014, when she accompanied her brother in voting for the Supreme People's Assembly.