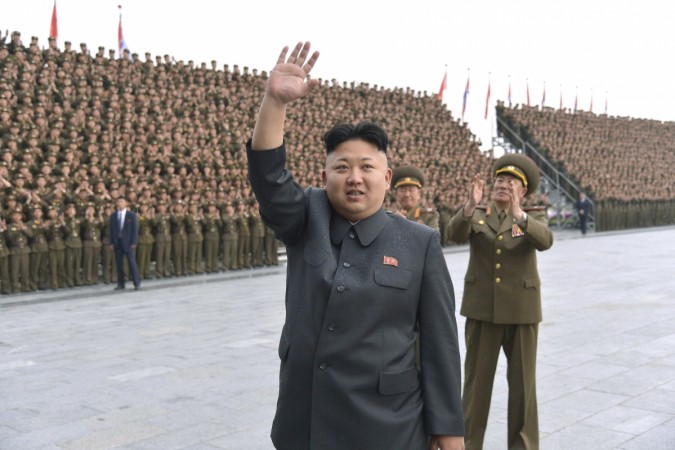 North Korean leader has been out of sight for well over a month now and speculations and rumours on what might have happened to the hermit kingdom's dictator is spreading like wild fire. With curiosity and gossip on the rise like never before, a key political event early on Friday will be closely observed by Kim Watchers.
Friday is the 69th anniversary of the founding of North Korea's Worker's party, an event for which Kim has been the focal point for two years. It is a day when the leader will ideally mark a post-midnight visit to the Pyongyang mausoleum where the bodies of this father and grandfather are laid to rest.
North Korea's state media, which often sensationalises the young leaders every movement has been numb on the whereabouts of the dictator and has in fact, made no mention of him ever since he appeared at a concert with his wife on 3 September.
If the 31-year-old fails to appear on Friday's occasion, observers all around the world will have all the reasons to suspect something is seriously not right inside the reclusive regime. Questions have already been pouring in from different directions along the lines of: Is Kim seriously ill? Has he been overthrown in a secret coup? And some might even go to the extreme, saying: Is he even alive?
"Should he fail to appear, it will fuel speculation that the young North Korean leader has fallen on hard times of one kind or another," Reuters quoted Curtis Melvin, a researcher at the US –Korea Institute at the Johns Hopkins Schools of Advanced International Studies in Washington.
"The longer he remains out of the public eye, the more uncertainty about him, and the status of his regime, will grow."
This comes as various newspapers and internet forums have been speculating that the young leader, with all possibility, has been overthrown. South Korea's Chosun Ilbo newspaper, for instance, reported that the North Korean officials, who paid a surprise visit to the closing ceremony of the Asian Games in South Korea, were escorted by body guards hitherto thought to be loyal to Kim Jong-un. Also surprisingly, the visitors arrived at the venue using a jet previously reserved only for him – something that possibly indicates that the leader is deposed.