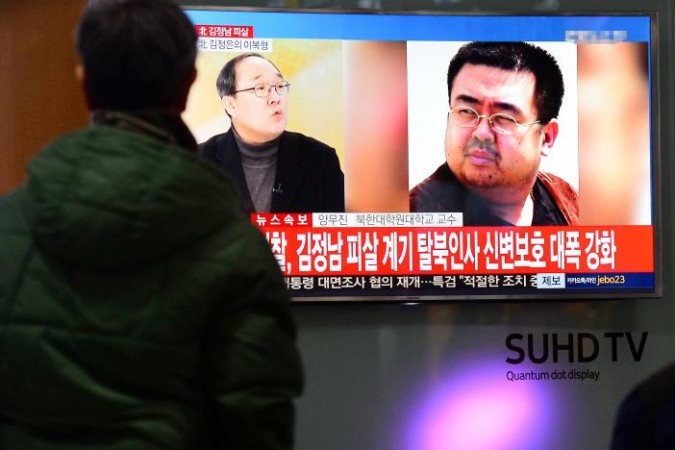 Malaysia performed a second autopsy on North Korean leader Kim Jong-un's half-brother Kim Jong-nam's body after the first procedure proved to be inconclusive. The police officials have also arrested a fourth suspect, a North Korean man, linked to Jong-nam's assassination.
Malaysia says North Korea must provide DNA evidence if they want Kim Jong-nam's body back
Malaysian authorities are probing the assassination of Jong-nam, who was reportedly poisoned at the Kuala Lumpur airport by two female assassins allegedly working for the North Korean nation. Reports state the female agents sprayed some toxins in his face at the airport.
Although North Korea raised objections to the autopsy, the Malaysian authorities went ahead with it anyway. The second autopsy, however, drew a strong response from Pyongyang, which has said that the nation will reject any post-mortem results and demanded Malaysia to hand over the body immediately. Malaysia, in turn, has asked for DNA samples from the claimant to establish the connection with the deceased before releasing his body.
The North Korean ambassador, while taking to the reporters outside the morgue late on Friday, said that the Malaysian officials may be "trying to conceal something" and "colluding with hostile forces."
"So far no family member or next of kin has come to identify or claim the body. We need a DNA sample of a family member to match the profile of the dead person. North Korea has submitted a request to claim the body, but before we release the body we have to identify who the body belongs to," Selangor state police chief Abdul Samah Mat told AFP.
The Malaysian police has detained four people in connection with the case, which includes two women, one travelling on a Vietnamese passport and other on Indonesian documents, for interrogation. The third person arrested is a Malaysian man. The fourth suspect was carrying an ID that identified him as 46-year-old Ri Jong Chol. He was picked up by the authorities late on Friday night.
Jong-nam was travelling to Macau on Monday when he fell ill at the terminal of Kuala Lumpur International Airport (KLIA). "The deceased ... felt like someone grabbed or held his face from behind. He felt dizzy, so he asked for help at the ... counter of KLIA," Malaysian police official Fadzil Ahmat said. He added that Jong-nam was taken to the airport clinic and then subsequently to a nearby hospital, but he died in an ambulance on his way to the medical facility.