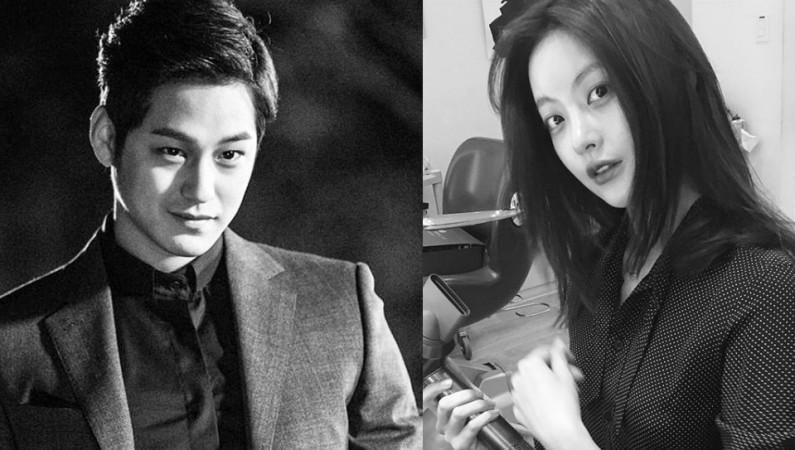 It's official! Korean actors Kim Bum, 28, and Oh Yeon-seo, 30, are in a relationship.
The new South Korean celebrity couple started dating earlier this month after getting to know each other at a recent gathering, confirmed their agencies Thursday, March 29. The confirmation came after a report claimed that the duo were spotted together and could be in a relationship.
It all happened after the Korean television series Hwayugi (A Korean Odyssey), where Oh Yeon-seo played one of the lead roles along with Lee Seung-gi, Cha Seung-won, Lee Hong-gi and Jang Gwang ended in the first week of March.
Celltrion Entertainment, agency of Oh Yeon-seo, said in a statement obtained by My Daily (in Korean) that the actress and Kim Bum became friends after meeting at a gathering with their mutual friends. Their friendship eventually blossomed into love.
Kim Bum's agency Starship Entertainment has also confirmed that the actor is in a relationship with Oh Yeon-seo. It, however, said that the couple has just begun dating just recently.
Oh Yeon-seo, whose real name is Oh Haet-nim, got into entertainment industry at the age of 15 when she debuted in K-pop with girl group LUV alongside Jo Eun-byul and Jeon Hye-bin in 2002. She, however, forayed into television series in the following year. She has acted in over a dozen television dramas, including My Husband Got a Family, Jang Bo-ri is Here!, Shine or Go Crazy, My Sassy Girl, A Korean Odyssey, and Please Come Back, Mister.
Kim Bum, whose real name is Kim Sang-bum, joined the Survival Star Audition as a teenager, which opened the doors to the entertainment industry. He made his acting debut in the sitcom High Kick! and went on to act in television dramas like East of Eden and Boys Over Flowers that earned him fame. He also released his first album titled Hometown in 2012 and performed live in Japan in the same year.
However, the actor and singer wasn't lucky in love as his relationship with Goddess of Fire co-star Moon Geun-young lasted only for a few months. Let's hope his relationship with Oh Yeon-seo lasts!