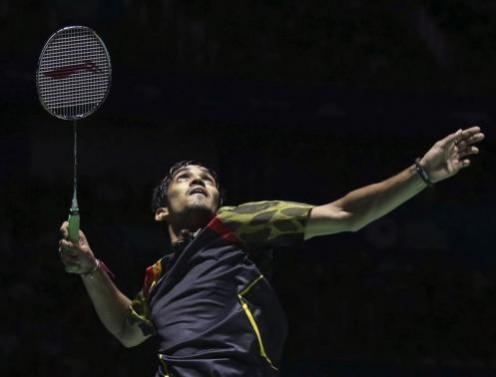 Kidambi Srikanth has stated he has always believed in himself and was confident of going all the way, heading into his match against Lin Dan in the China Open Super Series Premier final.
The 21-year-old beat the two-time Olympic gold medallist 21-19, 21-17 in the men's singles final on his opponent's home turf two weeks ago, to win the China Open - the first major title in his senior career.
The result was seen as a major upset by pundits and the media but Srikanth revealed he was determined to put up a good fight against the five-time world champion, and had backed himself to pull off the win.
"I believed in myself that I can. I was not overconfident but I had the confidence that I had a chance, as I was playing really well in the tournament and also, we had a few strategies for that game (against Lin Dan in the finals), which really worked for me," PTI quoted the youngster as saying.
"There was a feeling that I am playing against a big player. But, you cannot feel, when you are playing in the finals that I may not be able to beat him. I wanted to give my best. My feeling was: I have to fight out. I should not leave it till the end."
Srikanth, who rose to the world no.8 rank with the big win, also knows that the title triumph has raised the expectations among the Indian badminton fans but insists he does not feel any extra pressure.
"Now, people may know that there is a player called Srikanth. When I go out, people may watch my matches. But I don't want to take this as pressure. I would just want to think that they are my well-wishers from India. When you go out to other country, it is good to know you have so many well-wishers back at home."