How often do we see a star wishing another star for his upcoming movie on social media sites? Breaking stereotypes of how actors are always so competitive and can never be friends, Kiccha Sudeep has wished Upendra for his latest movie "Uppi 2".
Sudeep took to Twitter to wish Upendra for his latest directorial venture. The "Eega" actor said that he is glad to see the Real Star returning to direction.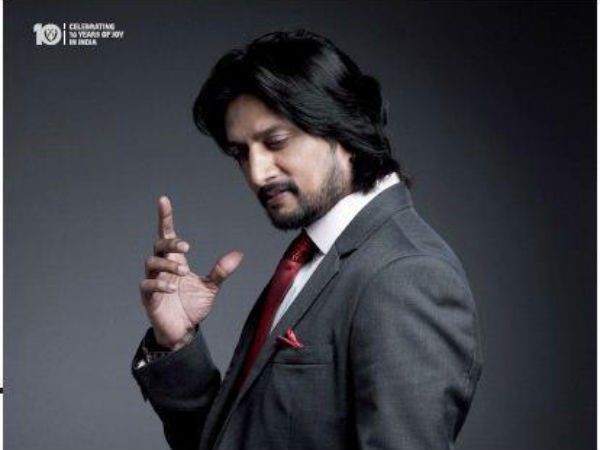 "Wshn Uppi too for his Uppi2..have always been a fan of his direction. Glad he is bk wth it. Looking frwrd fr many more from him.Bst wshs Sir," he tweeted.
Upendra's wife Priyanka was quick to thank Sudeep and posted, "@KicchaSudeep thank you so much:) good wishes mean a lot!!"
Sudeep then replied: "@ipriyanka_Up it's always a pleasure mam.. cheers". Later, Upendra too thanked Sudeep as he wrote, "@KicchaSudeep thank you gurugale."
Sudeep had earlier said that he was a fan of Upendra and his directorial have always entertained him a lot. He also recalled watching blockbuster film "Om" multiple times with his friends.
Meanwhile, the stage is set for the release of "Uppi 2". The advance booking for the tickets have already kick-started in Bengaluru. Online bookings have started in three theatres and tickets are selling like hotcakes.
The Kannada movie is the directorial comeback of the Real Star after a gap of five years. The movie is a sequel to "Upendra", which features Raveena Tandon, Prema and Damini in key roles. In the latest movie, Kristina Akheeva and Parul Yadav are playing the female lead roles.
The response has been tremendous, despite Upendra refusing to promote the movie. Even the trailer of the film has not been released to everybody's surprise. In order to generate suspense around the storyline and fearing trailer would play spoilsport to the film, the makers have not released the trailer and only two teasers have been unveiled.