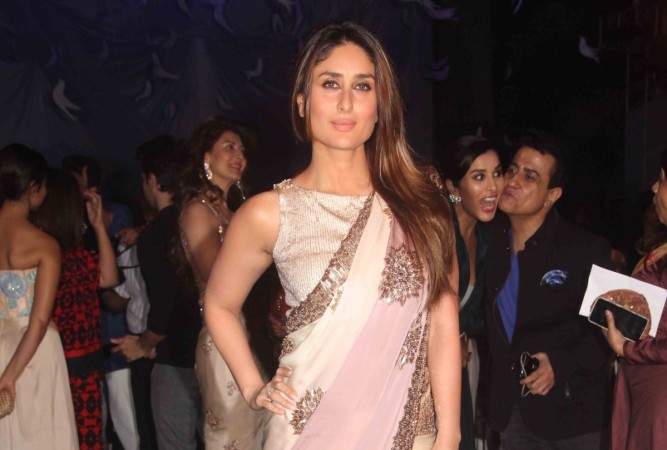 "Ki and Ka" actress Kareena Kapoor Khan rubbished pregnancy rumours recently and said that she was not planning to have a baby in the next two years. It had previously been reported that Kareena was expecting her first child with husband Saif Ali Khan.
Speculations regarding Bebo's pregnancy started when Kareena visited a gynaecologist for sonography. But, a source close to the actress told a leading daily that Kareena was there to get her eggs frozen. "I doubt she is pregnant. She is freezing her eggs," DNA quoted the source as saying.
"A lot of career woman who put off pregnancy freeze their eggs for later, when they are ready to start a family. Bebo is already in her late 30s, It's a wise decision," the insider added. However, Bebo had earlier talked about pregnancy and said that she would think of having a baby after a few years.
"What are these rumours? I am not pregnant. I am not planning to have a baby for the next two years. What rubbish people talk! I have not even gone anywhere. And when I decide to have a child, I will have it the natural way. I don't believe in freezing my eggs," she recently told the daily.
The actress is known for her carefree nature and she doesn't care about her career graph and would love to have a family.
Meanwhile, Kareena mesmerised her fans in her latest flick "Ki and Ka," in which she played the character of a career-oriented woman who was the bread winner of the house.
The actress will next be seen in Abhishek Chaubey's "Udta Punjab," in which she will play the role of a doctor from Amritsar. The film will revolve around the increasing problem of drug abuse in Punjab. It also features Shahid Kapoor, Alia Bhatt and Punjabi star Diljit Dosanjh.