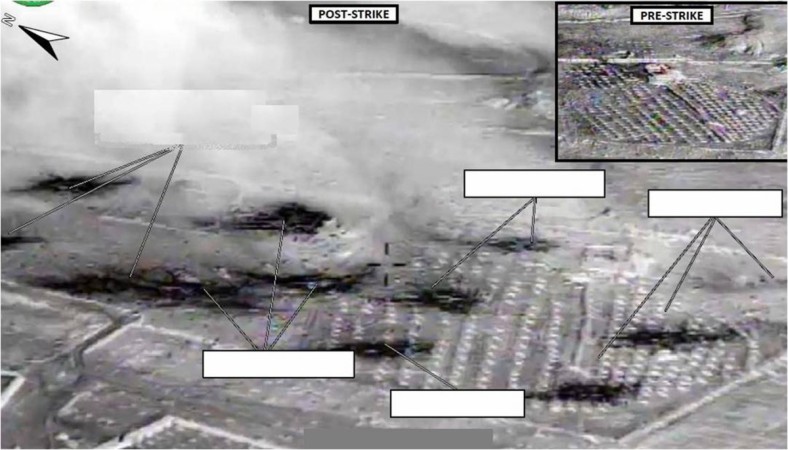 The ongoing American airstrikes on Syria have also targeted a little-known, shadowy al-Qaeda unit known as the Khorasan Group, which was reportedly planning "imminent" attacks on western countries including the US, the Pentagon said on Tuesday.
"We had very good indications that this dangerous group was plotting and planning imminent attacks on Western targets, including the US homeland. It was on this basis that we struck Khorasan targets inside Syria," Pentagon spokesperson Rear Admiral John Kirby said without getting into specifics.
"We believe that the individuals that were plotting and planning it (the attacks) have been eliminated and we're going to continue...to assess the effectiveness of our strikes going through today," he added.
As bombers, fighters and warships launched airstrikes targeting Islamic State militants in Syria, many of the attacks were targeted at the al-Qaeda unit. Forty-seven Tomahawk missiles were launched from US Navy ships in the first volley of the attack and were directed at eight locations outside the city of Aleppo where the Khorasan Group – reportedly more dangerous that ISIS – is known to operate, the Los Angeles Times reports.
The hardly known militant outfit is believed to possess cutting-edge bomb-making abilities, all thanks to al-Qaeda's affiliate in Yemen. US officials are particularly worried because of the group's capabilities and their Western recruits, who could potentially cross borders with little scrutiny.
The group, which consists of about 50 or so deadly fighters, has been holed up in Aleppo under the protection and blessings of al-Qaeda's official wing in the country, Jabhat al-Nusra, which gave them the ability to make cutting-edge weapons of terror, reports said.
The strikes on the Khorasan Group were made "to disrupt the imminent attack plotting against the United States and Western interests conducted by a network of seasoned al-Qaeda veterans...who have established a safe haven in Syria to develop external attacks, construct and test improvised explosive devices and recruit Westerners to conduct operations," the US Central Command, which oversees operations in the Middle East, said in a statement.
The relatively tiny group was experimenting with next-generation undetectable bombs – consisting of non-metallic components – and this made the massive airstrikes critically urgent to thwart a danger, ABC News reported citing officials.
"They are using the knowledge of (al-Qaeda in the Arabian Peninsula) AQAP's master bombmaker and experimenting with their own designs for undetectable IEDs (Improvised Explosive Devices)," one senior counterterrorism official was quoted as saying.