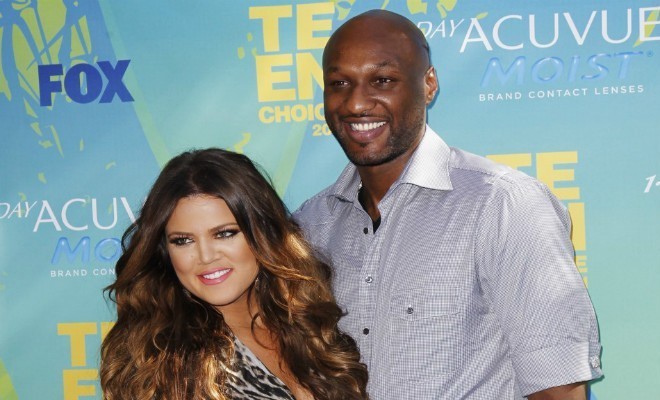 Khloé Kardashian and Lamar Odom finally seem to have moved on. The former NBA star has reportedly moved our of a rental home next to his estranged wife's house and is now looking for a new home. While the latest move impels one to infer that Lamar nor Khloé do not have any interest in being together anymore, some reports suggest that the former L.A. Lakers player is going broke. Could this be the reason that Lamar has moved out of Calabasas?
According to sources, Lamar has been leading a crazy, destructive lifestyle and his friends are worried that he could run out of money soon.
"He's spending bandz on bandz like he has an endless bank account. At the rate he's going he's going to be broke," a source close to the former Basketball player told Hollywood Life.
Friends of Lamar, 36, believe he is depressed because he is neither with Khloé anymore nor playing Basket Ball. Many of them worry that he could have a repeat of what happened in Las Vegas last year.
"He's surrounding himself with all of his day ones and it's quite the party when they're all kicking it. He feels he's invincible," the source added.
Although Khloé has apparently moved on, there seems to be many disagreements between the two. Sources said that the former couple have been arguing about Lamar's destructive attitude, something Khloé doesn't stand for.
Earlier, reports emerged that the "Keeping up with the Kardashians" star filed for divorce again after some of her family members found a crack pipe in his house. It is has been rumoured that Khloé filed divorce papers days later.