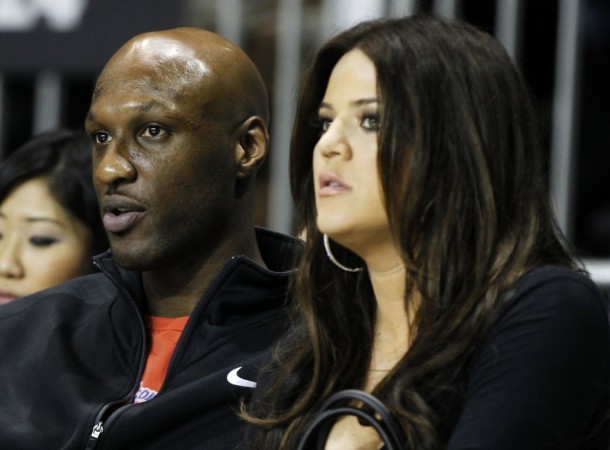 The whole Kardashian clan is super excited for Kim Kardashian and Kanye West's wedding, scheduled on May 24. And apparently the person who can't wait to attend the grand affair is sister Khloe Kardashian. When it comes to Khloe attending her sister's wedding, fans can't wait to know who her date will be. But sources suggest that the reality star has planned to attend Kimye's wedding solo and has no plans of bringing anyone as her date.
"This isn't a red carpet event or date night. This will be her sister's wedding and that's where all her love, focus and attention will be," a source close to Khloe revealed, adding: "She doesn't need a man on her arm, especially at her sisters wedding," reported Hollywoodlife.
Buzz was that the 29-year-old might bring her ex-husband and NBA star Lamar Odom as her date but that seems far from possible, now that she has decided to attend the wedding stag. Various reports said that Odom has been craving to be at Kimye's wedding as his estranged wife's date. The NBA star has reportedly kept himself free from all kinds of commitments on May 24.
"He knows Kanye and knows how bomb and off the chain his wedding is going to be," a source close to Lamar said. "It's going to be one big party and he'd love to go and be with Khloe too but he hasn't been invited though."
Since Khloe filed for divorce, Odom has been trying his best to rekindle the romance. But it seems the leggy lass is in no mood to get back with the NBA star. Khloe has recently purchased Justin Bieber's Calabasas home and is busy redoing and refurbishing the abode.