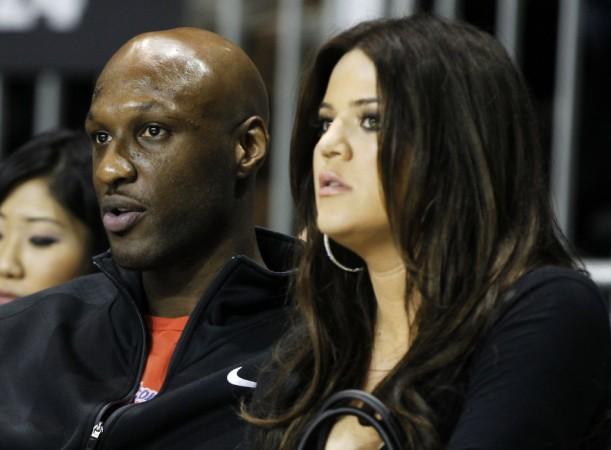 In what would give good publicity to "Keeping Up With The Kardashians" show, Khloe Kardashian added spice to her divorce drama by deciding to meet her husband of four years, Lamar Odom after staying away from him for a while.
The recent episode of "Keeping Up With The Kardashians" saw Khloe Kardashian giving in to Lamar Odom's request to meet her. Interestingly, Khloe has not filed for divorce despite parting ways, giving hint of a possible reunion.
According to Hollywood Life, Khloe told her mother Kris Jenner that "Lamar begged her to let him come over, and she gave in. He then showed up to their once marital home, and begged to stay the night. Khloe didn't relent on that. Instead, she made him go home." She went on to say that "Lamar actually looked good and that it left her very confused."
Khloe won't bash or bad-mouth Lamar Odom, as she still cares for him, according to Hollywood Life. It quoted a source close to the reality star as saying, "She really has been quiet amazing through this whole situation and keeping most of it as private as possible, besides what has been on the show."
"Lamar and his agent Jeff [Schwartz] have approval over every single episode that Lamar is in or that he is a topic of discussion of. Khloe did this out of respect for him," another source told Hollywood Life. "She makes sure everything is run by him and his agent."
The Kardashians are keeping their show "Keeping Up With The Kardashians" alive by spilting their private lives on television, and the divorce drama of Khloe and Lamar Odom is one of those. Odom's presence will surely pull in more audience. And interestingly, Bruce and Kris Jenner also announced their separation in an episode premiered a few days ago.