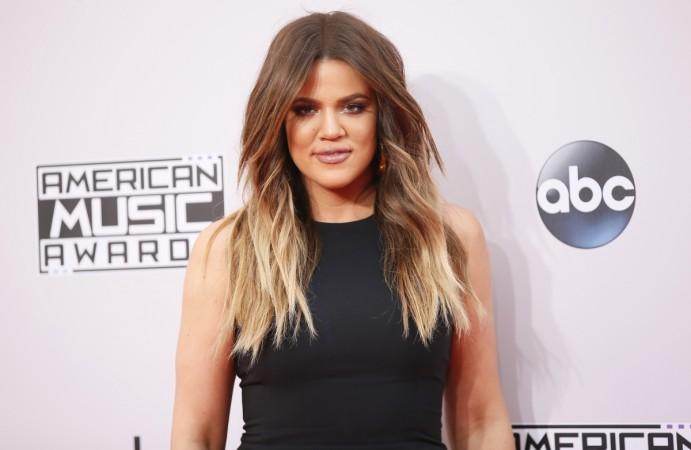 Khloe Kardashian has lost a ton of weight in the last few months and is looking hotter than ever. However, her botched lips and disproportioned cheekbones have caught the attention of haters.
In a recent episode of her talk show "Kocktails with Khloe," the reality star talked to plastic surgeon Terry Dubrow, best known for the show "Botched." During their conversation, Kardashian brought up her own issues after going under the knife.
"My face was so f----d," Toofab quoted Kardashian as saying. "I looked crazy, and I still think the effects are in there! I went to have it dissolved like three times," Kardashian revealed, adding that she still sees the remnants of the surgery.
She said she got injections she had thought were Botox, a little before estranged husband Lamar Odom's accident. When the injections disfigured her face, the doctor apparently blamed it on the "real emotions" she was feeling.
Also Read: You won't believe which queen returned to "RuPaul's Drag Race"
However, that bad experience has not caused this Kardashian to completely rule out plastic surgery. The "Strong Looks Better Naked" author admitted she wants bigger breasts and thinks about that every day. "I want big, big boobs!" Kardashian said.
In the episode, Khloe also revealed she had tried to save her marriage with Odom by getting pregnant. She is glad she did not get pregnant, because she was too young and a baby would not have solved their marital troubles.
Kardashian has definitely come a long way from the troubled period, considering she is now a strong businesswoman in her own right, more in shape than she has ever been and has her own talk show. Way to go, Koko!