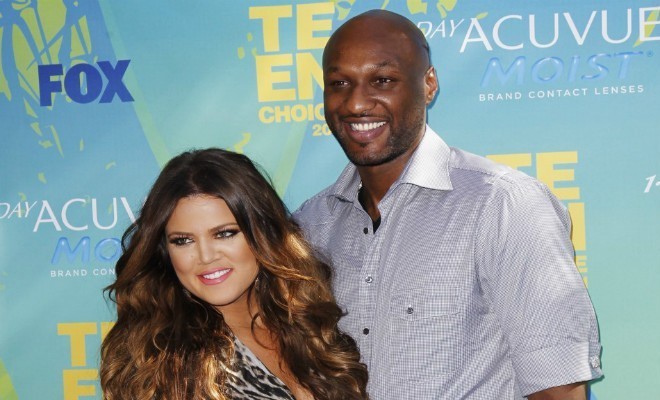 Khloe Kardashian had a tough time dealing with her marriage last year. The reality show star was devastated to know that her NBA star husband Lamar Odom had allegedly taken to drugs and was cheating on her with a slew of other women. However, at present rumor has it that despite her marriage going downhill, Kardashian is planning to give a second chance to Odom.
"She is going to call off the divorce and wants to take her time to see if they can make it as a couple again, Heat quoted a source.
Kardashian also admitted to a radio station in Australia that she is still not over her divorce and is still going through immense emotional turmoil.
"It's definitely not anything I'm through. I'm going through it, but I'm not through it," she had confessed, reported the website.
It seems Odom has finally managed to convince Kardashian to give him a second chance and try him. Since getting sober and getting placed with a Spanish football team, Odom has many times expressed his wish to get back with his estranged wife. In his press conference for the team, Odom had said that he still considers the 29-year-old his wife and hopes that the divorce does not get through.
"I love my wife. She'll always be my wife, no matter what," US Weekly quoted the 34-year-old athlete, adding, "Who knows? We don't know exactly if (the divorce is going through.) Only time will tell. I hope not. But even if we were divorced, she would always be my wife."
Kardashian has also moved into a new home and is reportedly getting a basketball court installed in her abode, fuelling speculations that she might be considering getting back with her ex-husband.
However, momager Kris Jenner does not want the ex-couple to reunite. Reports have suggested that Jenner and Kardashian sisters have told Khloe that they will not entertain Odom if he comes back.