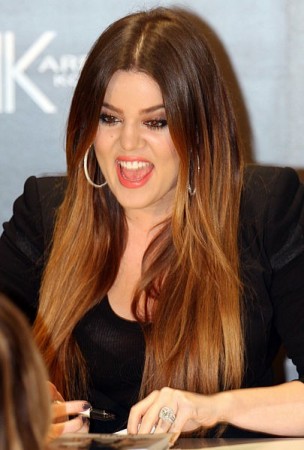 The alleged romance that's brewing between reality star Khloe Kardashian and rapper French Montana has become a cause of worry for the rapper's girlfriend Trina, who is gearing up to end her relationship with him.
Montana and Trina, who have been dating for years, were reportedly living together in New Jersey, and Trina has been left devastated ever since news of Montana's relationship with Kardashian started doing the rounds.
"She feels like French is an opportunist," an insider told HollywoodLife. "He dropped Trina and went right on to Khloe, Trina stood by his side through everything and he just discarded her. They were living together, I mean come on. She has no clue what's going on, she's reading about it just like everyone else is."
"She's so angry, she may just move out or throw his things on the curb," the source added. "She's so angry and hurt."
Fans of Trina, a model and rapper, are also said to be unhappy with Kardashian's alleged affair with Montana, and they have labeled her a homewrecker.
"Khole kardashian is a HOME WRECKER!! Going with guys who already has a lady. Just cause someone took your man doesn't mean you take other women guys. One word HOME WRECKER !!!!!!!!" a message on HollywoodLife read.
Kardashian and Montana have been spending a lot of time together since the reality star's split from husband Lamar Odom. And going by reports, Kardashian's sister Kim has advised her to be careful around the rapper.
"Kim is telling Khloe that she should be really careful with French after everything she just went through with Lamar," a source close to Kim told Radar Online.
"He's got a lot of family drama that Khloe could get dragged into and Kim doesn't want her to have a difficult romance this time," the source added.
Montana is separated from his wife Deen Kharbouch, who has accused the rapper of being a deadbeat dad to their four-year-old son, Kruz.
(ED:VS)