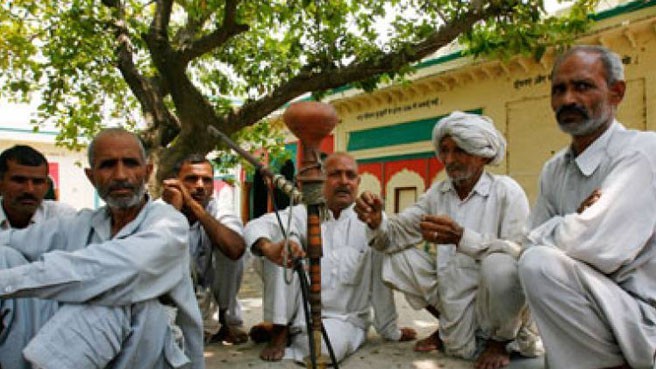 The Khap panchayats in Haryana have demanded Arya Samaj temples to close down for allegedly encouraging inter-caste and love marriages.
The demand was put forward in a meeting in Jhajjar District on Sunday.
"We came to this conclusion that despite objections from the khaps and society, these temples have failed to heed to the prevailing custom and social norms and continue to solemnise marriages even without the consent of parents and family members of the youngsters," Om Prakash Dhankar, pradhan of Dhankar Sabha, told The Times of India.
Issuing a number of guidelines, the Khaps said that the priests in Arya Samaj Temples should solemnise a wedding only in the presence of the couple's parents and a person representing the panchayat office of a respective village.
Alleging that Arya Samaj temples were questioning the social norms and traditions by promoting inter-caste and love marriages, Sube Singh, the spokesperson of Sarv Khap panchayat, also demanded the closure of such temples to maintain the customs of the society.
After the meeting, Arya Samaj chief Acharya Baldev directed all priests in Samaj temples to stop solemnizing any marriages without the consent of the parents.
"We are in agreement with khap panchayats on the same-gotra and same-village marriages. Arya samaj promotes inter-caste marriages and not the same gotra marriages," Baldev said.
The members have reportedly taken a decision to shut down all Arya Samaj temples in a bid to gain support from various communities and strengthen the power of Khap panchayats.
The demand for closure of the temples comes at a time when the Supreme Court summoned the Khaps to hear their opinion before issuing any order to curb the dictated violence against young couples who married from same gotra.
The Khaps have been holding a number of meetings following the summons from the apex court justifying their diktat on the same gotra marriage and stressed that they would not accept any law which would destroy the customs and tradition of society.