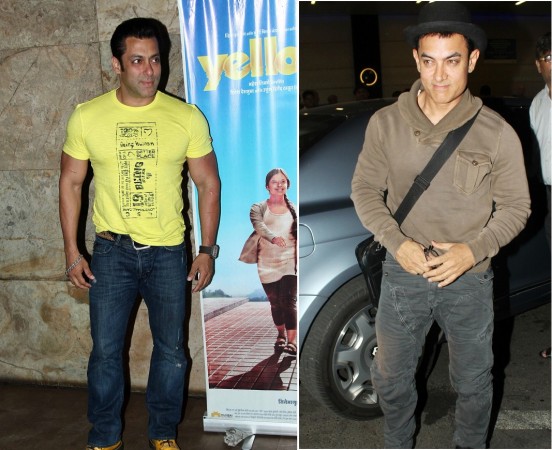 Salman Khan's much popular reality show, "Bigg Boss 8" has been keeping the audience guessing with the possible contestants making its fans eagerly wait for the show to go on air.
Salman, who will be reprising his role as a host in the new season of "Bigg Boss", has increased the curiosity among the audience when he was sported in a pilot uniform, raising speculations as to why the actor has turned pilot for the show.
"Salman is in LA right now. He will be back in the city by September 13 and he will start shooting for the show on September 18." Bollywood Life quoted a source as saying, which also suggest that the first episode of "Bigg Boss 8" will be telecast on the Sunday of that week, 21 September.
Meanwhile, Aamir Khan's popular TV talk show "Satyamev Jayate", is all set to hit the small screen with its latest season. The "PK" actor will be highlighting some of the nation's social issues and discuss possible solutions.
Interestingly, both the TV shows, "Bigg Boss 8" and "Satyamev Jayate" will premier on 21 September.
"Bigg Boss 8", that revolves around controversies, will apparently be bigger and better than the previous seasons.
On the other hand, Aamir's talk show, unlike the first two seasons, will see the presence of some popular figures, including Bollywood celebs, speaking about various social issues.
Parineeti Chopra, Kangana Ranaut and Deepika Padukone has been reportedly invited for one of the episodes that will discuss about women empowerment.
Moreover, Aamir will also communicate with the viewers live and connect with them through social media platforms, like Facebook and Twitter, which is new to this season.
With both the superstars Salman and Aamir, who happens to be close friends, kicking off their respective shows on the same day, it would be interesting to find who between the two grabs the maximum limelight.