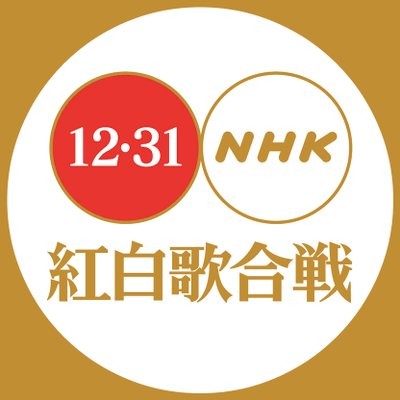 The organisers of Kōhaku Uta Gassen have revealed some new and exciting details about the annual music show, which will be held on December 31.
The Japanese music festival, which is also known as the Year-end Song Festival, will be hosted by popular Japanese comedian Teruyoshi Uchimura and news anchor Maho Kuwako this year.
The literal meaning of the music festival is Red and White Song Battle. During the festival, two teams – namely red and white – compete with each other.
Also read Golden Disc Awards 2018: JTBC announces dates and details of 32nd annual starry event
While the red team consists of all female artists, the white team will have male singers. This year, the red team will be led by Japanese actress Kasumi Arimura and the white team will be headed by musician Kazunari Ninomiya.
Apart from popular Japanese artists, K-Pop girl group Twice will also take part in the 68th annual Kōhaku Uta Gassen. They are the first Korean artists to appear in the show right after their debut in Japan. They are also the first Korean artists to appear in the show in six years.
The band members are really excited about their participation in the annual music show and said that it's an honour for them to be a part of it.
"It's an honor to be able to appear on Kōhaku Uta Gassen so soon after our Japanese debut. As it hasn't been long since we debuted, we want to use the opportunity to let more people to know about us," the band members said at a press conference.
"Kōhaku Uta Gassen is a spectacular broadcast that I watched with my family ever since I was little, and I had hoped that TWICE would be able to perform there. I'm looking forward to seeing other singers who are promoting in Japan and be inspired to work harder," group member Sana added.
Check out the complete celebrity line up for Kōhaku Uta Gassen 2017 below:
| | |
| --- | --- |
| Red Team | White Team |
| AI | Arashi |
| E-girls | Itsuki Hiroshi |
| Sayuri Ishikawa | X JAPAN |
| Ichikawa Yukino | Elephant Kashimashi |
| AKB48 | Kanjani8 |
| Oka Midori | Hiromi Go |
| Mai Kuraki | Sandaime J Soul Brothers |
| Keyakizaka46 | SEKAI NO OWARI |
| Sakamoto Fuyumi | Sexy Zone |
| Shiina Ringo | Takehara Pistol |
| SHISHAMO | Tortoise Matsumoto |
| Shimazu Aya | TOKIO |
| Superfly | Hikawa Kiyoshi |
| Takahashi Mariko | Ken Hirai |
| Tendo Yoshimi | Fukada Kohei |
| TWICE | Masaharu Fukuyama |
| Nishino Kana | Hey! Say! JUMP |
| Nogizaka46 | Hoshino Gen |
| Perfume | Daichi Miura |
| Matsu Takako | Miyama Hiroshi |
| Seiko Matsuda | Yamauchi Keisuke |
| Mizumori Kaori | Yuzu |
| Little Glee Monster | WANIMA |
Kōhaku Uta Gassen is being organised by Japanese national broadcaster NHK and it will be held on on New Year's Eve from 7.15 pm JST to 11.45 pm JST.