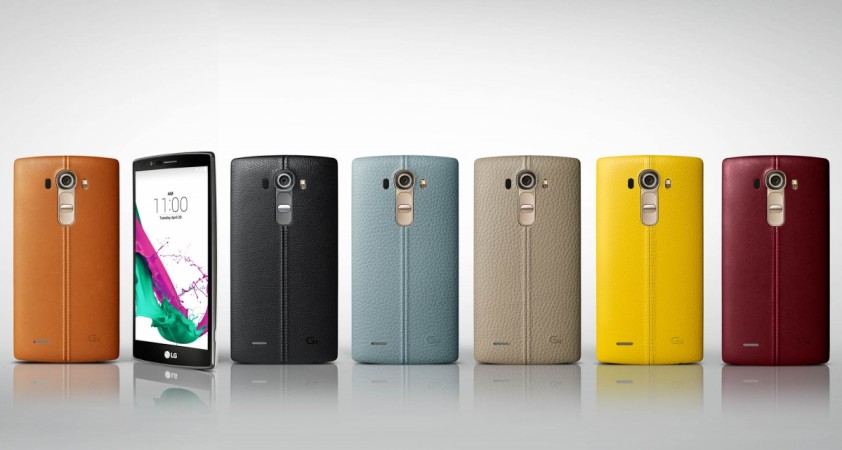 LG made the competitive flagship race more interesting by launching its high-end G4 smartphone. The latest entry in the LG's G series has the potential to make a solid impact. Be it the handset's design, camera, hardware specs, or battery, G4 comes out as a true competitor to rivals such as Samsung Galaxy S6, HTC One (M9), iPhone 6, and others. Highlighting some of the notable upgrades in the G4, the refreshed interface - dubbed as the UX 4.0 - is making waves.
LG has said that its G4 smartphone is the first phone to feature the new "human-centric" UX 4.0 interface, which enhances the overall user experience. Here are some key highlights of the new UX 4.0 shared by LG that explains how its interface offers better usability.
Quick Shot
As the name suggests, Quick Shot is a feature that allows users to quickly access the camera and snap a photo without waking up your smartphone. Simply by double tapping the rear key, you can launch the G4's camera app in just six-tenths of a second. The incredibly fast camera launch time ensures you do not miss any moment before it is passed.
Gallery
The Gallery app in the LG G4 is upgraded with extremely fast scrolling. Even if users have thousands of pictures, you can view them as a timeline without having to wait for the images to load. There is also a new feature, "Memories", embedded within Gallery that organizes images and videos based on the time and place they were taken in. This will help users have organized albums on their phone without having to upload to the cloud, LG said in an email statement.
Event Pocket
Event Pocket is an integrated calendar app that replaces multiple calendars on your G4. During the initial setup, you simply drop all your appointments and activities from different calendars and social media sites and Event Pocket will show all your important dates in one place.
Smart Notice
Smart Notice in the G4 is improved to better understand your needs. The app will analyze your daily routines and give you personalised notifications for weather, travel and more. For instance, if you are going to Starbucks and the weather predicts rain, G4 will send you a push alert reminding you to carry an umbrella before leaving.
Quick Help
If you are unaware of any particular setting on your G4, turn to Quick Help in the Smart Notice widget. This will serve as a guide for all your G4 operations. If the assistance does not suffice, Quick Help will also go ahead and schedule a call with customer service for better assistance.