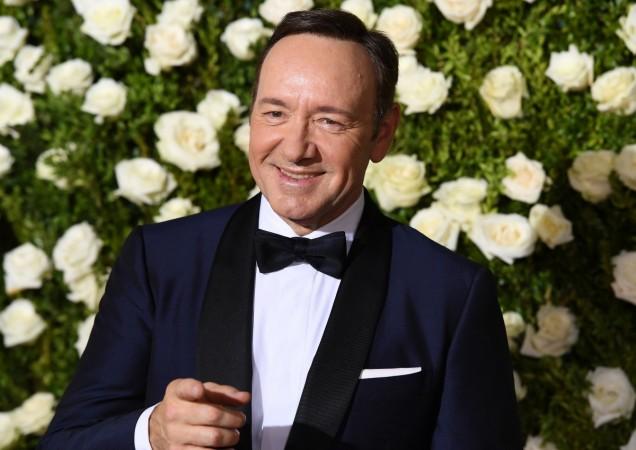 After more than two years of completion, Billionaire Boys Club, starring Kevin Spacey is finally going to hit the silver screens in August.
The movie was shot back in 2015 and early 2016 but was shelved after allegations of sexual harassment against Spacey compelled the producers to postpone the movie's release. Multiple cases of sexual abuse against Spacey began to be reported in October 2017, thereby affecting the project. But now Vertical Entertainment is determined to release the film.
Directed by James Cox, the movie will witness the reunion of Spacey and Ansel Elgort, who also shared the screen with the actor in last year's release, Baby Driver. The film is a biographical crime drama of the journey of young men who attempt to become rich through Ponzi scheming in the 80s.
In conversation with The Wrap, Vertical Entertainment said that they hope the allegations would not affect the movie as it was made way before the accusations hit the news.
"We hope these distressing allegations pertaining to one person's behavior – that were not publicly known when the film was made almost 2.5 years ago – do not tarnish the release," the company stated. "We don't condone sexual harassment on any level and we fully support victims of it," it added.
Though Billionaire Boys Club was not the only movie affected by the allegations against the 58-year-old actor. 'All the Money in the World' would have been Spacey's last release in 2017 but director Ridley Scott eliminated the actor from the cast and re-shot his scenes with Christopher Plummer.
The Rebel in the Rye is Kevin Spacey's last movie, released in September 2017. The biographical film, based on the life of JD Salinger though was earlier expected to do well, tanked at the box office with a mere $378, 294 gross collections.
Baby Driver, which also stars Spacey's co-star from Billionaire Boys Club Ansel Elgort, released in June 2017 collecting a staggering $20,553,320 on its opening day at the box office and went on to become a massive success.
It will be interesting to see how the upcoming release will perform following the sexual harassment accusations against the actor and his stay at sex addiction rehabilitation.