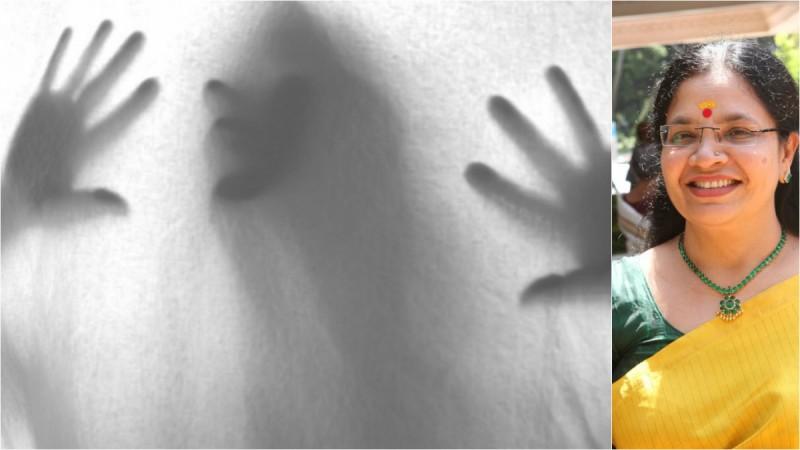 Malayalam dubbing artiste and actress Bhagyalakshmi's recent Facebook post on October 31 reveals the story of a gangrape victim in Kerala's Thrissur district. After the shocking revelation went viral on social media, the actress has now been called to meet the Kerala Chief Minister Pinarayi Vijayan along with the rape survivor on Thursday, November 3.
As per the social media post of Bhagyalakshmi, who is also the host of a talk show named Selfie on Kairali channel, a woman was gangraped by her husband's friends, including a political leader among the four men, two years ago. Following this, the CM's office reached out to the dubbing artiste, promising to take necessary action over the same.
Meanwhile, on Thursday morning, Bhagyalakshmi called for a press meeting along with the rape survivor and her husband, who named Wadakkanchery municipality councillor PM Jayanthan of CPIM and his friends Vineeth, Janeesh and Shibu as the other rapists.
"For many, this might look like a movie story, but I am writing this after cross-checking the truth behind the gory incident. At around 8 pm, I once received a call from a woman, who started crying and said she wanted to meet me personally. As I realised it would be a serious matter, I told her to visit me the next day at my house. A lean woman, who is aged between 35-40, arrived with her husband at 11 am the next day. Soon she started crying and her husband stood outside for her to talk to me in private [translated from Malayalam]," reads the Facebook post of Bhagyalakshmi.
The woman, who is also the mother of two, then revealed the shocking incidents that happened in her life, to Bhagyalakshmi. Though her husband had bad drinking habit, they were leading a peaceful family life. However, four of her husband's friends once came home asking her to come with them saying he has been hospitalised. Without any doubt, she left with them as they were regular visitors, whom she considered as her brothers. Even a leader of a political party was among them. When she realised they were not taking her to the hospital, she started to scream, which went in vain, and she was gangraped in a secluded place.
The group of men even threatened her not to speak about it to anyone else saying they will release her video footage. However, after three months, she opened up on the matter to her husband, who had even noticed the changes in her behaviour. Following this, they had filed a complaint against the four people, who were later called to the police station. "But when the inspector asked me which among the four gave me maximum pleasure, I cried aloud, which was more painful than the moment I was gangraped," the victim said to Bhagyalakshmi.
It is understood that the woman withdrew the complaint when she understood a rape survivor will not get justice in India. "Since the complaint was filed three months after the incident, the officers were sure that I was not having any evidence and were mentally harrasing us by asking insulting questions," she added.
Even though the incident happened two years ago, Bhagyalakshmi decided to bring it to the notice of the authorities by revealing it via her social media page.
Read the full Facebook post of Bhagyalakshmi here: