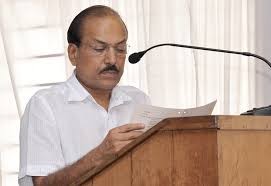 PK Kunhalikutty, leader of the Indian Union Muslim League (IUML), on Monday won the bypolls in Kerala's Malappuram district to retain the party's parliamentary seat.
Kunhalikutty had a lead of over 1.5 lakh votes and was way ahead of his nearest rival — MB Faisal of the Communist Party of India (Marxist) — while Bharatiya Janata Party's (BJP) N Sreeprakash finished third.
Kunhalikutty spoke to the media after the win and said that they have led in village councils where the Left Democratic Front (LDF) is ruling. "This is because the electorate have placed faith in me as I spoke about the need for a secular outlook. Also the unity of the Congress-led-UDF has helped us in this," Kunhalikutty added.
The total voter turnout at the Malappuram bypolls on April 12 was 71.33 percent. The bypoll was necessitated due to the death of former Union Minister of State for External Affairs E Ahamed on February 1.