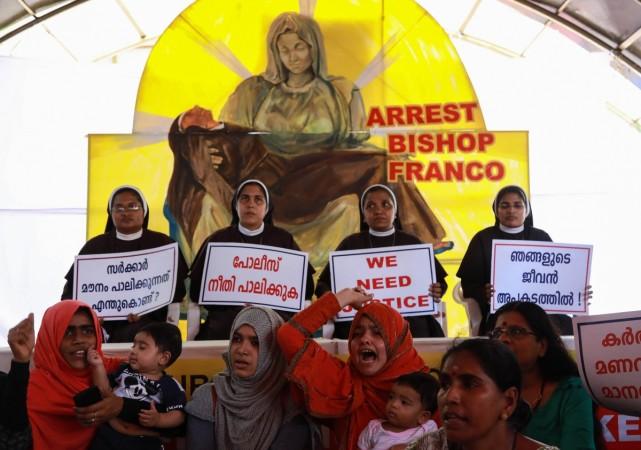 Sister Anupama, who was at the forefront of protests demanding the arrest of Bishop Franco Mulakkal, was taunted and asked to leave the cemetery during the funeral of Kuriakose Kattuthara.
Father Kuriakose, a Catholic priest and key witness to the rape case, had testified against Father Franco Mulakkal. Father Kuriakose was found dead three days ago in Dasuya near Jalandhar in northern Punjab under mysterious circumstances. The post-mortem was held at Jalandhar and his body was brought to Kerala on Wednesday.
During the funeral on Thursday evening, Sister Anupama was asked to leave. Sister Anupama, who was accompanied by other nuns, broke down and said she was "deeply hurt" by the protests."I am from this place. I know Father Kattuthara for many years. He has seen me as his own daughter.. we have only stood for truth," she said reacting to the incident.
Father Kattuthara's mysterious death comes days after Mulakkal, who was arrested and is presently out on bail, reached Jalandhar from Kerala. Mulakkal, who was granted conditional bail on October 15. He received a grand welcome from his followers and supporters when he returned to Jalandhar.
In her complaint given to the Kottayam police in June, the rape victim alleged that Mulakkal raped her at a guest house in Kuravilangad in May 2014 and later sexually exploited her on several occasions. Mulakkal denied these charges as "baseless and concocted".