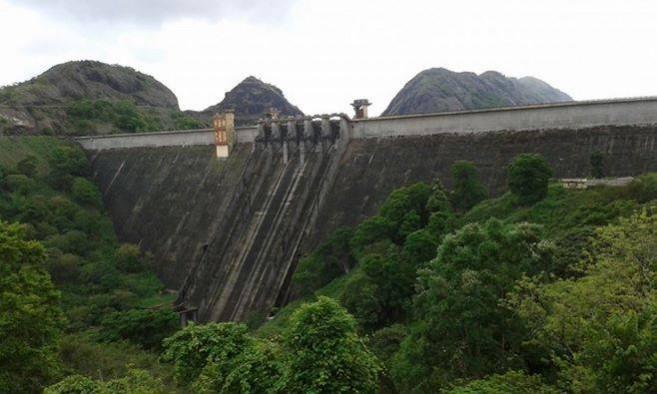 Tamil Nadu authorities opened six spillway shutters of the Mullaperiyar dam in Kerala without warning as the water level reached 141.8 feet, which is a couple of inches short of 142 feet sanctioned by Supreme Court.
Currently, about 3,000 cubic feet water is being drained downstream towards the Idukki dam every second.
Kerala authorities have alleged violation of norms and that Tamil Nadu has not informed the Idukki administration beforehand.
The Kerala government had decided to take up the issue with Prime Minister Narendra Modi during Chief Minister Oommen Chandy's visit to Delhi this week.
Home Minister Ramesh Chennithala said the government was closely monitoring the situation.
"Government is closely watching the situation and is committed to provide protection to the life and property of people in the areas near the dam", PTI quoted the minister as saying.
According to the apex court's directive in May 2014, the Tamil Nadu government can increase the water level of the reservoir in Idukki district only up to 142 feet.
Though Tamil Nadu has increased the offtake of water towards Vaiga dam from 1,400 to 1900 cubic feet, the amount of inflow towards Mullaperiyar is 2,600 cubic feet.
Hence, the Idukki district administration has asked the neighbouring state to raise the current intake to 2,200 cubic feet.
The authorities have sounded a red alert as over 200 families are living in downstream areas like Vallakkadavu and other areas along the Periyar river.
The over a century-old dam, which is a centre of dispute between Kerala and Tamil Nadu, was built under an accord between the then Maharaja of Travancore and the erstwhile British Raj.
Though the dam is located in Kerala, it is owned and operated by the Tamil Nadu authorities. Kerala has demanded that the 112-year-old dam should be decommissioned as it has developed leaks.